The transition from traditional to conventional education has a lot to offer given the ample flexibility in learning opportunities. A hybrid program is one such conventional venture that sits plum between the traditional and online learning methods.
In fact, one can argue that it embodies the best of both worlds to offer a holistic and conducive learning experience. Moreover, this applies not to just students but anyone willing to gain knowledge at any point in their life.
So, what is a hybrid program? And why should you consider it feasible for your Master's degree?
Understanding how a Hybrid Program works
As stated earlier, hybrid programs are part online and part offline, including the best of both learning experiences for your convenience. The flexibility and versatility that it offers is an irresistible option to decline when given the chance.
Now, the way a hybrid program works differ from one university to the other, but the concept remains the same. About 25-35% of the program is online while the rest goes into meeting and interacting face-to-face for a complete educational experience.
Here is a general example to give you a basic idea of the process.
Say you've applied for a 3-month course with the working days being Monday, Tuesday, and Friday. Classes would be for two hours per day.
As a hybrid program, the working hours would differ as such: Monday would be the day where offline classes are held for two hours. It would include lectures or presentations. Tuesday and Friday would be online classes where assignments are given and doubts are asked regarding the lectures taught on Monday.
At first glance, you can tell how the combination of online and offline classes gives you the peace of studying in and experiencing a comfortable learning environment. The example given above is merely a skeletal understanding of the program and not a solid timetable.
Why hybrid Master programs?
The operational manner of a hybrid program for a general or vocational course seems like a perfect choice. But, does the same functionality apply to a Master's program?
The fact that online education is a preferred way of learning today is undeniable. However, online teaching isn't a feasible solution for courses and programs that require hands-on or practical teaching.
In such circumstances, a hybrid program offers much needed relief by creating lively face-to-face interactions that foster mutual learning and the clinical study setting. Accordingly, there are plenty of colleges with hybrid programs at your disposal to procure a convenient education.
What are the benefits of a hybrid program?
The course structure of a hybrid program is inherently different from its counterparts. It offers a more balanced learning platform with ample room for personal and professional development.
The natural flexibility that comes with the program being less structurally rigorous is an added bonus that fosters a comfortable schooling environment. Plus, the versatility that fits multiple learning styles allows students to grasp knowledge and process the information load at their pace.
If you're looking for reasons to consider joining a hybrid program, there are plenty to help guide you through.
1. Access to on-demand lectures
In a hybrid class, you will have lectures presented during the offline days and online days and keeping track of every necessary detail is challenging. This is where the availability of all lectures and presentations online is a boon.
If not all, at least the important portions are present at the student's disposal to watch and rewatch for a better understanding. Moreover, any missed details can be cleared by reviewing the lectures so you get the flow of the topic being taught.
2. Class scheduling flexibility
If you've ever experienced an online study course, you'll know the most beneficial aspect of it is the flexibility in attending the class. Your daily schedule feels more workable and you're able to find time to fit in more productive things.
With the option of scheduling your hybrid class seamlessly, you have more time to have a balanced social and educational life. There are just enough face-to-face interactions with teachers and classmates with an equal amount being available for extra-curricular activities.
This flexibility is one crucial reason why many consider taking up hybrid courses instead of opting for completely online or offline courses.
3. Effective personal interactions
Different universities incorporate different hybrid class schedules. Just as an example, university schedules can have hybrid classes where the lectures are presented on the online day of classes. This way, students can go through the lecture notes and pen down their doubts regarding the topic to clear on the offline class days.
Professors, in turn, have the opportunity to extend their teaching by holding in-depth doubt clearing discussions. Further, classmates have the time to interact and share information with their peers with more focus on the things that require attention in-person rather than online.
In short, every minute spent in the hybrid class becomes more effective since you don't have to revise everything in the given time and can adjust accordingly.
4. Great option to test the water
Students with no experience of attending an online course will find the hybrid program a pleasant alternative as a stepping stone to adjust to online class requirements.
The intermediate help will be a great learning practice to see if you can hold your own in online classes and grasp the portions, both online and offline.
5. Multiple learning styles accommodation
Every student has their own comfortable method of learning. In this regard, hybrid courses lend themselves to suit almost every learning manner, from being audio-recorded through lectures, visual-oriented in presentations, and hands-on during the offline in-class interaction period.
So, a student who finds concentrating in-class and taking notes firsthand without interruptions more feasible will have the opportunity to continue doing the same. At the same time, a student who excels through recorded discussions and lectures, processing information at their required pace also has the freedom to do so.
No matter the manner of learning or subject matter at hand, a student will find a holistic studying environment through hybrid programs suited to their needs.
6. An engaging reason to learn
While it's convenient to have online and offline components in a hybrid program, the misconception that online classes are monotonous and dreary is profoundly wrong.
Online classes can be just as fun and interactive as offline meetings, given you have well-trained and experienced professors to guide you along. The same way that a responsive, observant, and enthusiastic teacher helps make the class seem more interesting, online teaching can recreate the same mood.
There are numerous well-designed video presentation applications and high-quality video content that can make every class more intriguing. It is a resourceful teacher who dictates the flow and nature of an online class, making even non-physical classes seem just as much fun and non-stale as a bustling in-class exposure.
7. Increased individual involvement
Just like in in-class presentations, online presentation opportunities bring together the students to interact and get involved for a better learning experience. They offer even the demure students a chance to open up and speak in discussions instead of serving as a platform to make the outgoing students more noticeable.
Drafting proposals or presenting your written perspective ensures you get the chance to coherently manage, organize, and present your thoughts, preparing you for meaningful future social or work-oriented interactions.
8. A high-grade performance booster
Numerous studies indicate how the shift to remote work has made employees more productive. The same holds true for hybrid learning with some students performing better than expected given the versatile nature of the class.
In addition to having the chance to maintain a balanced life, students have time to engage in personal reflection to make better decisions and face academic as well as life challenges.
Similarly, the professors have the luxury of noticing and observing each student and identifying their area of excellence in learning. A student's written work may have impeccable attention to detail while another seems to do well in shaping and expressing their thoughts through lively discussions.
Also, the professor can focus on one-to-one student interaction and better solve doubts or address queries and offer advice as befits the situation. A hands-on approach to every aspect of learning allows deeper assessment of a student that allows the teacher to cater to their requirements and create a meaningful educational journey.
9. Leverage real-world proficiency
In a hybrid program, digital and in-person interactions give students the opportunity to develop real-world skills. Whether it is written or spoken communication, students are learning to make themselves be understood at ease, putting forth their doubts independently.
A hybrid program demands a student to conduct research, self-monitor efforts, develop efficient time-management skills, and communicate clearly to be heard. Learning in such an environment is conducive to develop your personal skills to help tackle real-world problems in a more pragmatic manner.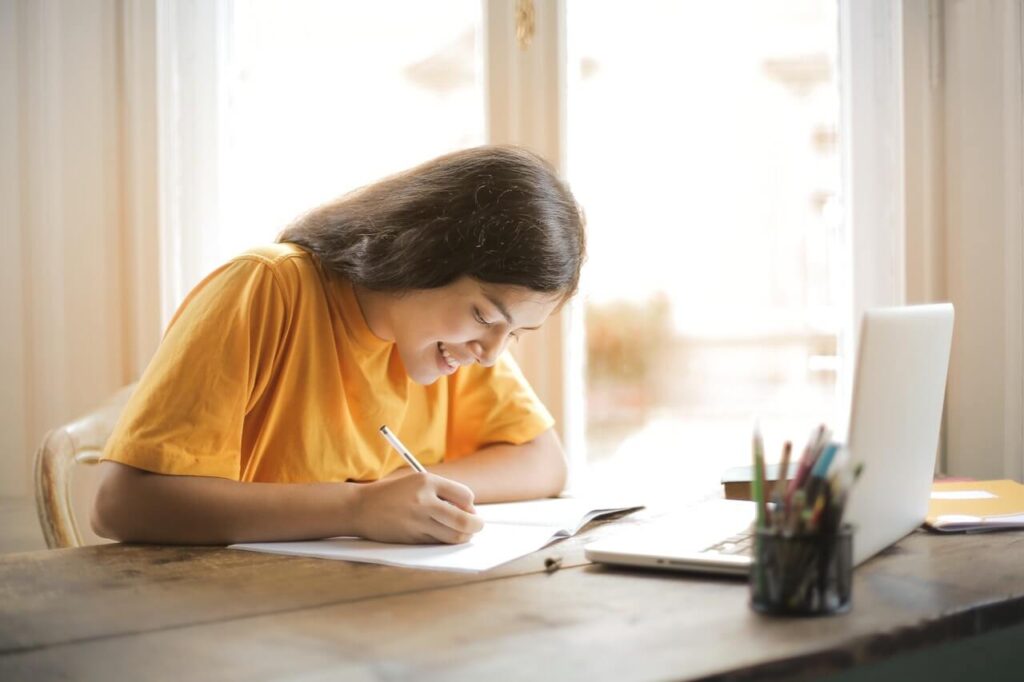 10. The grass is green on both sides
Opting for a hybrid Masters program gives the student a chance to balance work and study simultaneously. It is one of the most convenient reasons that people prefer when considering joining a hybrid course.
So, while maintaining adequate focus on studies, the student can also find time to deal with real-world issues and tackle life accordingly.
Further, hybrid courses hold a prime advantage over online classes, that being the chance to live an on-campus life while being a part of the corporate circle. There's the attendance flexibility aspect that ensures you have plenty of time to plan your schedule and study and work with considerable leeway.
A few pointers to consider before choosing a hybrid program
It is necessary to understand that not everyone may be comfortable with the concept of a hybrid class/course. To reap the complete benefits of a hybrid program, you must first understand every aspect of time and resources that the course demands from a student.
Searching for hybrid courses pros and cons is a common query among students new to the study structure and an understandable situation. However, more than labeling it as cons or disadvantages of a hybrid program, try viewing the below pointers as extended consequences of opting for a hybrid course.
1. Dealing with the non-flexible aspect of the course
Study courses that are 100% online offer all the convenience you need to complete your education from the comfort of your homes. And the online component of hybrid classes provides you a similar relief.
However, every in-class session is just what it seems, a traditional classroom with important topics being covered by a resourceful professor. In such situations, you cannot afford to miss out on either attendance or the lecture.
It is this limited period of in-class interaction where in-depth conversations and discussions are held which you need to attend to get a complete subject understanding. You absolutely cannot negotiate missing out on this aspect of hybrid classes.
2. Hybrid courses are not less work
Contrary to popular opinion, hybrid classes are just as time-consuming as your usual online or traditional classes. The online classes don't count as homework so you can watch the recordings later and note down the essentials.
There will still be assignments and deadlines to meet every week regarding both the online and offline studies which you will have to fit accordingly in your schedule. It's wise to not procrastinate your work and ensure you focus on studies as they come.
Some will argue that hybrid courses require more commitment since you have to keep up with every online and offline session. Being a procrastinator might not help if you're seeking to apply to a hybrid course or a fresher new to online learning.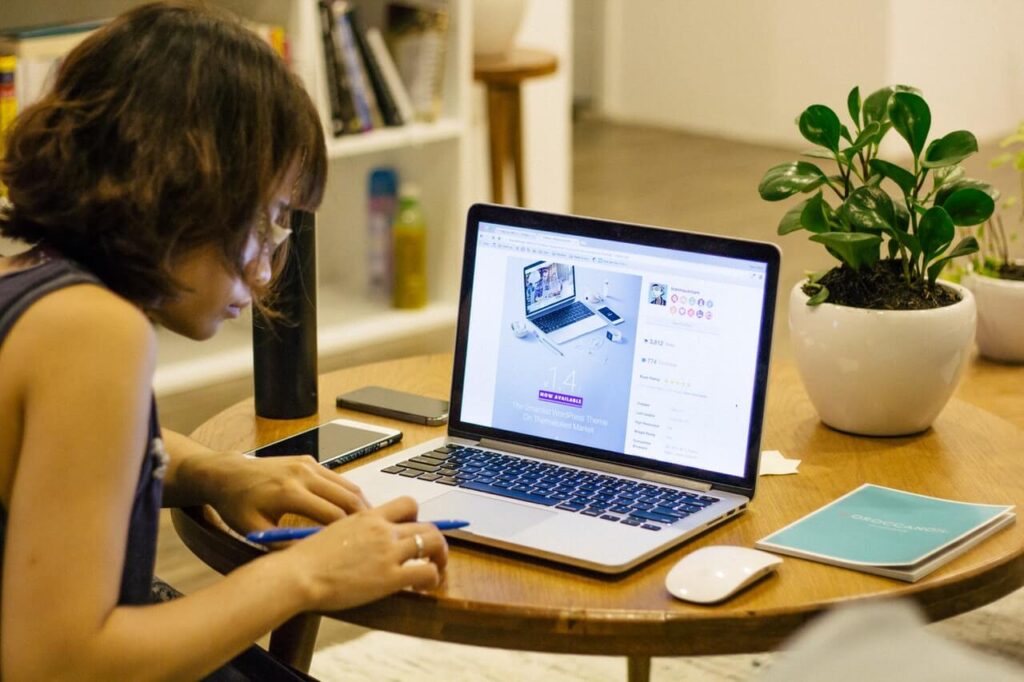 3. There are networking and logistic limits
Again, if you think otherwise, hybrid classes don't offer as much connectivity with peers as they let on. In the limited time frame available, you need to clear doubts and have meaningful discussions in addition to discussing assignment queries and such.
How much time is left to network with your classmates or interact with peers? In this regard, on-campus courses fare better.
Further, the temptation of getting to experience a campus life with the convenience of online teaching may lure you into applying for a hybrid course. However, your place of residence also factors in when making the final decision.
If you live far from the campus, you'll find yourself traveling just once a day in a week to fulfill a few hours' worth of in-class commitments. So, contemplate carefully before taking the leap.
Are hybrid programs right for you?
The answer to this question depends entirely on your learning philosophy. If you're someone who wants the perks of a traditional degree but wants to avoid the in-class meetings due to schedule inconsistency, the hybrid mode of education is yours to pursue.
A hybrid program is not a one-size-fits-all solution to getting the right education. It is merely an option to consider if you find yourself in a unique situation but still desire to gain knowledge despite the circumstances. You can find numerous such educational resources with University HUB, from informative articles to detailed university admission guides and educational material for your reference. Always keep your educational journey on track by staying updated and informed with the latest in the educational sector.