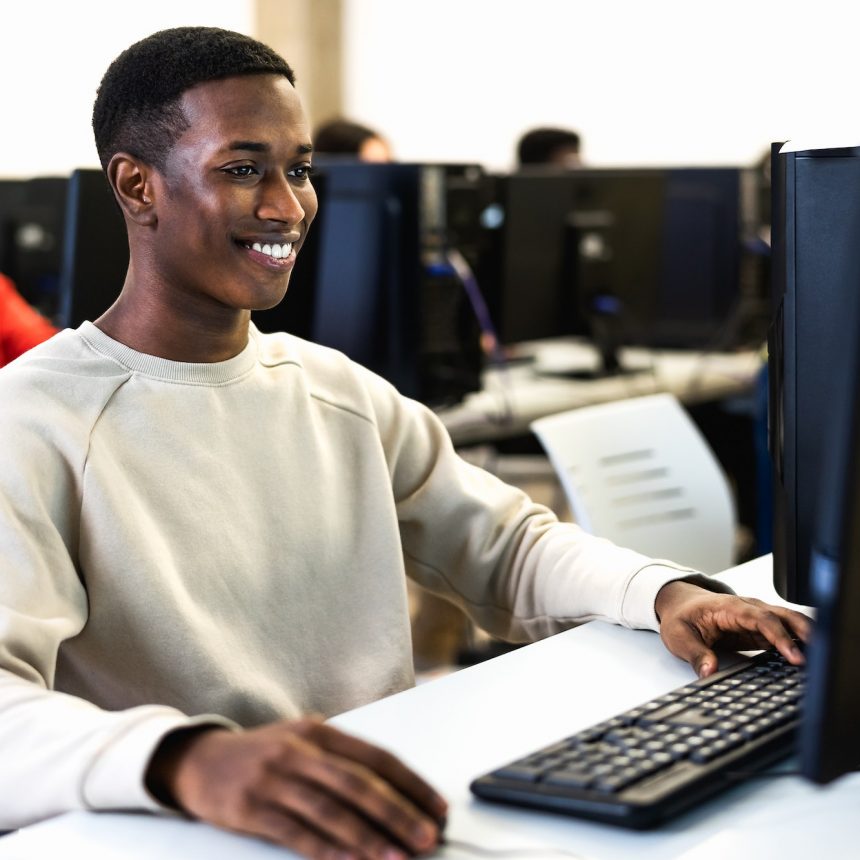 The PTE test, or Pearson Test of English, is one of the most important exams you can take before starting your university application process. Its scores can make or break your dream of studying abroad. Read on to know all about this exam and learn how to prepare for it.
If you're planning to study abroad, there are certain tests you have to give. These include tests like GRE, GMAT, SAT, etc. along with an English proficiency exam. To prove your mettle in English, universities ask you to attempt either TOEFL, IELTS, or PTE. While there are other types of English tests offered, these 3 tests are the most popular ones worldwide. Unlike TOEFL or IELTS, the PTE test is the only one that's fully computerized. There are a lot more benefits to going for this test. In this blog, you will learn everything you need to know about the PTE exam – what it's about, the exam pattern and syllabus, how the scoring is done, and how to prepare for it. Once you know about this test, it will be easier for you to start your preparation.
Things to do before you take PTE
PTE is a computer-based test designed to measure the English proficiency of non-native English speakers. While the exam is taken by students (PTE Academic), it is also for those who wish to immigrate to foreign countries (PTE General). Trusted by universities, colleges, and governments around the world, the PTE test is said to be the most unbiased proof of a student's English skills.
If you decide to go ahead and take the PTE exam, you'll have to follow this few steps- Create an account on the PTE Website. Fill out your profile details, including Personal Details, Test Preferences, Exam History, etc. Choose the center closest to you. Select the date of your convenience from the options available. You will be prompted to confirm your account details and test day preferences before you go ahead. At this point, you can either continue or rethink and change your test date. Make the required payment of 160 USD. After this, you will receive a confirmation email with the details of your exam and a payment receipt. You can also find them in your PTE account.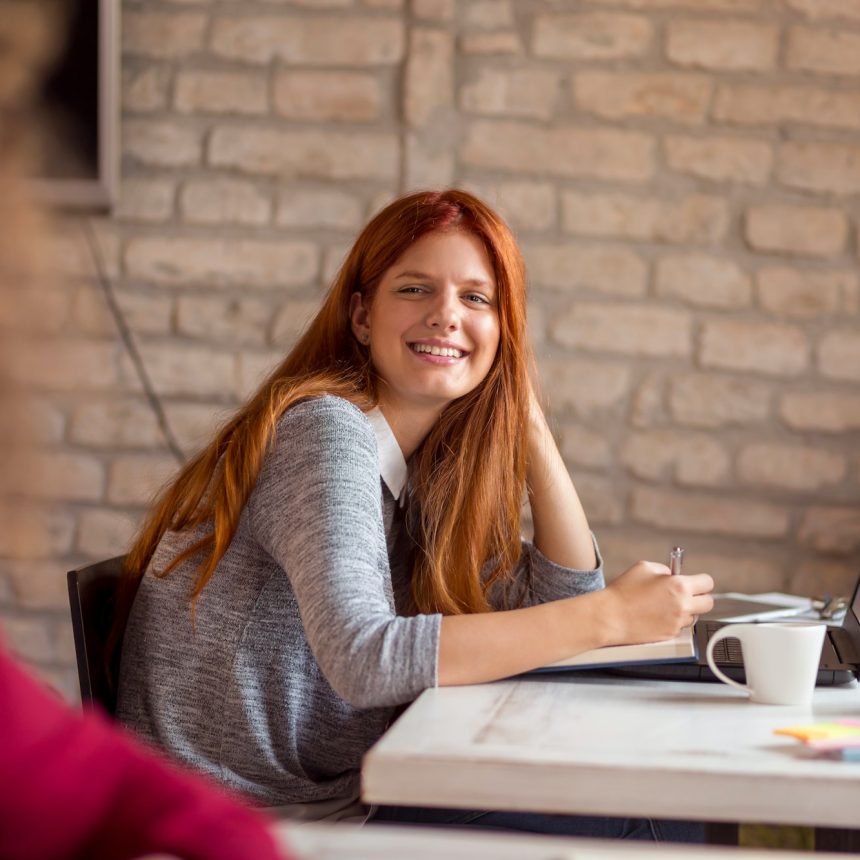 PTE

Exam Pattern & Syllabus
The PTE exam assesses a student's listening, reading, speaking, and writing abilities within a single, three-hour session. Like TOEFL, PTE is inclined more towards American English. But your PTE test scores will also get you an admit from colleges in Australia, UK, and Europe. What's more, the test is considered to be faster, fairer, and easy to take. All this is possible because the test is completely computerized and involves no human raters. How cool is that?
PTE is a three-hour long test. The main parts of the exam include speaking and writing (together), listening, and reading. You will also have the option to take a 10-minute break between the reading and listening sections.
During the test, you will encounter 20 different question formats, ranging from multiple-choice questions (MCQs) and essay writing to interpreting and repeating information.
Part 1: Speaking & Writing, 77 to 93 minutes
Personal introduction – You will be given around 25 seconds to read a prompt and prepare an answer. The next 30 seconds are for recording your answer. You can only record your answer once. Scores are not noted for this. However, the examiner will check your answer and send a report to your desired institution at the time of university application submission.
Read aloud – You have to read the prompted sentence on the screen aloud and record your answer within 35 seconds.
Repeat a sentence – You will hear a sentence. You will have to repeat the prompted sentence to complete your answer.
Describe an image – A graphical representation will be put up on your screen. You will have a few seconds to understand the image. After this, you have to record your response by describing the image within 40 seconds.
Retell a lecture – The examiner will play a segment of an interview. An image may also be a part of this question. You will have to interpret, understand, and record your answer within 1 minute.
Answer a short question – You will hear a recorded question and write down your answer in not more than a few words.
Summarize written text – Read the passage and write down a summary of the passage in not more than a sentence. The task is expected to be completed within 10 minutes. Cut, Copy, Paste options are available. So, select the words you would like to use in your sentence and formulate your answer quickly.
Essay (20 minutes) – A brief paragraph is given for reference. Read the paragraph/s, understand, and compose an essay of 200 to 300 words. Cut, Copy, Paste options are available.
Fill in the blanks – Read through the paragraph and choose the right answer for the blanks.
Multiple answer MCQs – Read the passage and choose the two possible answers.
Re-order paragraphs – Read the paragraph and rephrase or re-order the structure of the sentences.
Reading, Fill in the blanks – Read the paragraph and answer the question by placing the right option in the provided blanks.
Single answer MCQs – Read the passage and answer the question by choosing one of the four given options.
Listen to a segment of an interview or a recorded clip. Write down your answer by summarizing the concept of the recorded audio.
Multiple answer MCQs – Listen to the audio. Choose two appropriate or possible answers to the question.
Fill in the blanks – Listen to the audio. Fill in the blanks with your answer.
Highlight correct summary – Listen to the audio. Choose the sentence that is most closely related.
Single answer MCQs – Listen to the audio. Choose one out of four options as your answer.
Select missing word – Listen to the entire audio. Identify the missing word and choose the correct answer from the given options.
Highlight incorrect words – Listen to the audio. Read the paragraph or passage and identify the wrong words and replace them with correct words.
Write from dictation – Listen to the audio. Write your answer by determining the concept of what you have heard.
Understand your PTE Score
Your PTE test results will be out a mere 5 business days after you take the exam. Your overall score will range between 10 and 90, just as your scores for individual skills.
This means that you will receive a score between 10 and 90 for Listening, Reading, Speaking, Writing, and other enabling skills (like Grammar and Fluency). Your overall score will be an average of these points.
The results will show you a graph that'll include each skill score, so you can see your strengths and weaknesses at a glance. This is also useful for universities from around the world that accept PTE scores. These include institutions from the USA, UK, Australia, Canada, Germany, Switzerland, and several other top destinations for studying abroad.
Also, the PTE score validity is the same as that of TOEFL and IELTS. This means that your exam scores will be valid for a period of 2 years.
Do you want Experts to guide you on your study abroad journey?