How to write a perfect statement of purpose? What exactly is the need for creating a statement of purpose? What purpose does this document serve — the reason being it's mandatory in almost all of the universities?
These are some of the questions that we often receive in our inboxes and we've decided to write a blog and address all your queries regarding this document. Read further and gain a better understanding of SOP.
What is Statement of Purpose?
An SOP is a long document that's asked by universities and colleges situated abroad or away from India. In this document, you have to list out the "purpose of why you are taking up that particular course".
For example, let's break down SOP into four parts. The first part can say about yourself, where you did your education, your background and so on. The second part can explain why you have decided to study abroad and the nuances involved.
In the third part, you can write about how pursuing this course is going to shape your career. And in the last part, finally, you can say the value that will be added in your professional career after completion of the course abroad. And the road taken ahead.
With the SOP you've written, the concerned administration in the university you are choosing will get to know more about yourself, the motive behind why you are picking up this course and college, how passionate you are about studying this, and how you are going to implement the lessons learned there in your life.
Is SOP important?
Direct answer: Yes, it is really important.
Here are a few more reasons why SOP will be important for both — you and the university where you are applying.
Personal Background: Studying upto an age in a country, say India. And then deciding to fly overseas for education or higher education is not an easy task. But when the person sitting abroad wants to know more about your life, your background, and so on — the SOP document is their go-to place to explore your life.
Academic Interests: In India, until 10th Std., we all study the same subjects. And when we enter 11th Std., we have to choose from multiple streams about what we need to study further. Say, you pick Science group so you can study Engineering and the strong reasoning behind that is what they'll be keen to know about.
Beyond Studies: We all have that one or two skills within us that we are good at. Say, music, sports, etc. An SOP also helps universities to know what interests you apart from academics. You can mention the prizes you've won in sports tournaments or in extracurricular activities during your schooling or college days.
Explain your choices: Why are you taking up 'that' specific course in 'that' particular college or university in the USA? There has to be a reason, right? SOPs are important to help you justify your choice of study, university, and the course you've chosen. This is a critical part of the SOP document.
What next after college: There's a raging dream and ambition within each of you that made you seek quality education from one of the top universities in the USA. And what are your plans and the path you are going to take after the studies are over? Be open about your future plans and explain how passionate you are about the course.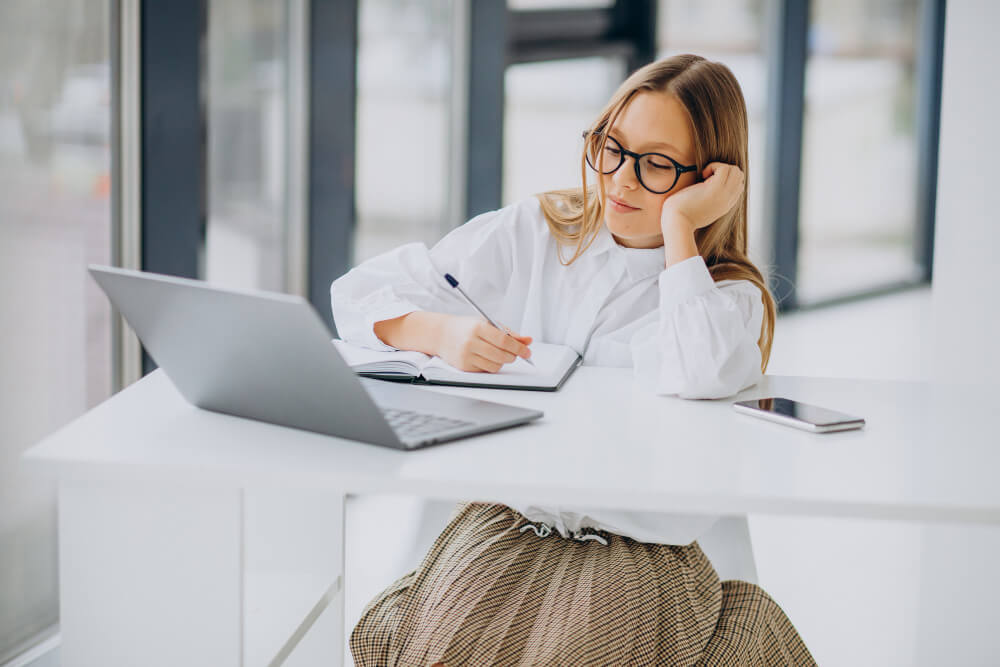 What is SOP format for USA?
The end goal of every SOP is to be truthful and genuine enough to explain the reasoning behind the decisions you have taken. They are going to assess your SOP even before they see you, in most cases. And yours is not the first SOP they'd be reading.
The universities would have gone through 1000s of SOPs year on year. So, make sure to add "only" details that reflect who you are and your personality. Below, we've listed out a tentative format that you can follow while writing your SOP for applying to universities in the USA.
Introduction: Tell about yourself. Tell me about your school/college experience. Explain why you studied that course in school/college. Write why that stream interested you the most. And what do you aspire to achieve in this field? Write about the academic information of your school or college. Professional experience or internships, if any. And make sure to add those extra-curricular achievements too.
Course: Explain why you want to pursue this particular course. Be very specific. For example, saying you are interested in Engineering is broad as there are multiple streams in Engineering. Say why you are keen on learning more about that particular Engineering. Explain the skills you'd elevate during the course of years during the study.
Career: Write down "clearly" about your career goals after this course completion — whether you want to work or study further or do research — things like that. Also, explain your long-term plans on how a year or two would look like after the studies are over. And importantly, describe why you have chosen this particular university and how you think studying here would be a perfect career kickstart.
Conclusion: Sum up what you have written and prepare a concise conclusion that quickly brushes your areas of interest and your objective in pursuing. While this is still a topic of debate — we recommend not to add here about financial assistance — just to be on the brighter side of the grasslands.
SOP FAQs Answered
Before you come into our inboxes with a few more queries, we have decided to pick some frequently asked questions and clear the air surrounding those.
How long should the SOP be?
While there is no specific rule that SOP should be of this length only. We advise they can usually be around 1000 – 1200 words in the document.
How should my English quality be?
Considering English as the mostly-used language for communication in the USA — Yes, the language and tone of your SOP will be taken note of.
How should the SOP be?
One tip: Write in active voice, not in passive voice. Be optimistic about your goals and choices. Include short reasoning behind every decision.
How do I know if my SOP is good enough?
You can get in touch with us — for not just assistance on SOP-related queries — but for streamlining your entire education abroad. From choosing universities to making sure you have a comfortable stay there.
Don't make these mistakes in SOP
Unlike WhatsApp where you can delete your messages or social media where you can edit your posts, SOPs don't have that option 😉 So, make sure you are super-clear about the details given there. That being said, here are a few NO for your SOP.
Spelling mistakes and punctuation errors
Adding irrelevant information
Making the writing tone too informal
Repetitive and redundant content
Inconsistent flow in the content passages
An SOP is integral and the first step towards your dream of education abroad. Spend adequate time to brainstorm all your desires and add those in a concise manner. Impress the readers with what you've written.
Pro-tip: Make the introduction and conclusion of your SOPs incredible. Remember that the first impression of the document should be imprinted in their minds. Dream big!