The UK has been the center of study abroad ever since humans started to travel across borders. Now as the world recovers from the pandemic, even more, and more students are seeking to pursue higher education in UK universities (online and offline). In 2023, the UK stands as the 2nd top study-abroad destination in the world with over half a million (As of 2022 stats).
This article will provide an overview of the UK study abroad visa application process in 2023, including the types of visas available, eligibility requirements, application procedures, and timelines.
UK Student Visa or UK Visa Types
You must know the following Visa types if you are willing to study in the UK (at least a period of 6 months or more):
Short-term Study Visa: This visa is ideal for those who want to pursue an English language course in the UK for up to 11 months.
Student Visa: This visa is also popularly called 'Tier 4,' applicable for all students moving to the UK for higher education (generally, more than 11 months period)
Child Student Visa: This visa is best for kids between the age of 4 – 17 years who are planning to study at an independent educational institution in the UK.
UK Student Visa Eligibility
Many students ask us this question, what are the eligibility criteria to apply for the universities in the UK here we sum up our answer:
If you are aged 16 or 17 you will need a consent letter from your parents or guardian
You as a student need to receive an offer from a licensed student sponsor in a full-time academic course
You at all costs must have enough financial funds to sustain (college fees, housing, travel, food, and other expenses) during your stay in the UK
This requirement is a big must-have, you should be able to speak, read, write, and comprehend English proficiently
STEP 1 – Register With University HUB
In a highly competitive environment like studying abroad in the UK, you will face several difficulties that are sure to overwhelm you. This is why you must seek professional guidance at every stage of the application and beyond.
As a first step, you would need to register with us to take the full benefit of the knowledge and expertise of our study abroad professionals and team.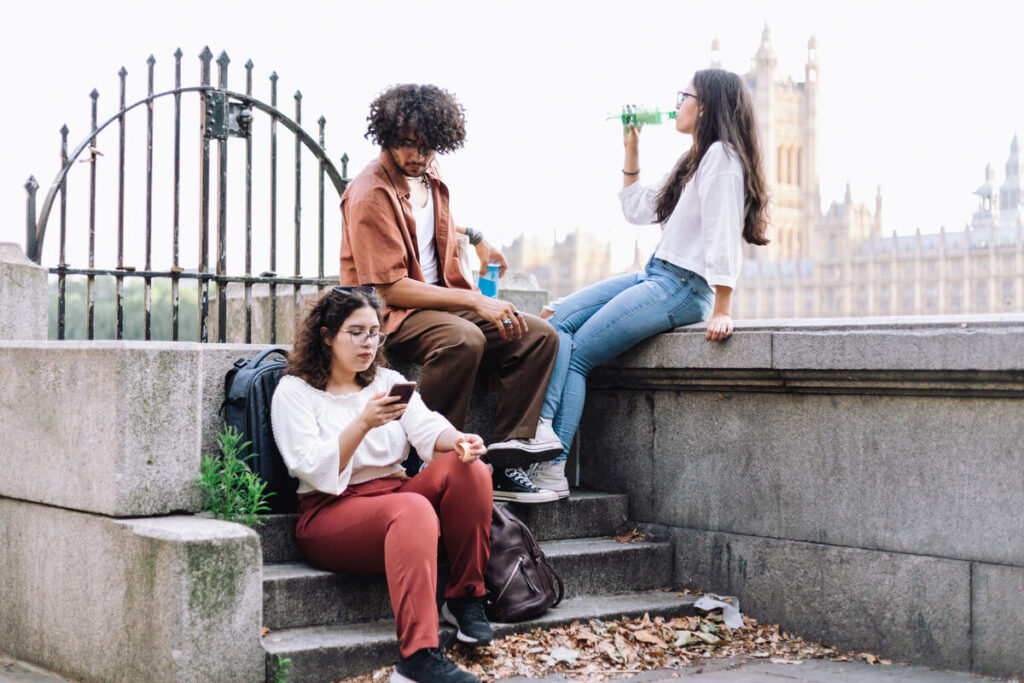 STEP 2 – Choose A University Or A Course
This is quite an important step, as there are so many good programs and courses to choose
from, but we want you to pick the best one. Perhaps it might seem confusing at this point but with the right guidance, you will learn what's perfect for you.
How will we guide you once you are onboard with us?
Personalization on selecting the perfect course for yourself that matches your current academic performance, personal interests, strengths, and career aspirations
Collaboration with the major universities across the UK and getting consultation from the top-notch advisors in the field
Guidance on choosing the right university to achieve your goals
Helping you crack the application
Supporting you every step of the way from application to packing your dream to the UK
STEP 3 – How To Register And Apply To The University?
COMPLETE PERSONAL INFORMATION
In order to successfully apply for your desired universities and immigration purposes it is essential to provide complete and accurate personal information. We advise all our students to make a Word document with all the necessary personal details including:
Education
Residential Address
Family details
Work History
This step will not only ensure you have all the required information in one place but also copy, and paste the relevant information application forms. Additionally, having all this information handy can help you avoid missing out on any essential details, thus reducing the risk of application rejections or delays.
PREVIOUS EDUCATIONAL QUALIFICATION
In case you are a school student planning to apply for higher studies then you should include your marks sheet of board exams – PUC / 12th standard/ IB.
If you are planning to apply for an undergraduate course then keep this noted that some universities in the UK only accept applications via UCAS (Universities and College Admission Services), and a few others accept direct applications. Our advisors will guide you thoroughly on the same.
Direct admission facility is available for Post Graduate courses.
Add your UG transcript if you are a graduate student.
Apply for the transcripts in advance to avoid any delay in the application process.
FINANCIAL INFORMATION
Financial support is major for study abroad in any country without which the countries won't be able to accept your application. Financial documents like bank statements are essential to confirm your ability to financially support yourself in the UK. These statements can be of your parents. What will you need funds for?
Tuition fees
Housing
Travel (including return ticket)
And more…
All in all, it is very much important to make sure you provide the most up-to-date statements and fulfill the other application guidelines. Further, get the statements verified with the relevant authorities.
PERSONAL STATEMENT
Writing an impactful statement of purpose is a critical component of the application process. Our personalized training from experts will make your application compelling and stand out. This document will demonstrate why you want to join a desired university, your career aspirations, and how you the best fit for this program. It should crisply sum up everything important concerning your academic, strengths, unique qualities, and career achievements to make the selection board understand your personality. At University HUB, you will learn to draft a captivating Personal Statement in no time.
UCAT/BMAT/LNAT SCORES
It is mandatory in some universities in the UK to provide your UCAT/BMAT or LNAT scores. All these tests assess your aptitude, critical thinking, problem-solving, and decision-making.
UCAT scores range from 300 to 900, while BMAT scores are between 1 to 9 in Sections 1 and 2. Section 3 of the BMAT has a range of 1 to 5
LNAT scores are especially required for admission to Law courses that test your comprehension skills via reading a passage and answering multiple-choice questions
LNAT scores are marked out of 42, and higher scores indicate better performance
It's vital to check the admission requirements of your desired university and submit the appropriate scores accordingly.
ENGLISH TEST PASS CERTIFICATE
International students are typically asked to prove their proficiency in the English language. Submitting scores of standardized tests like IELTS, PTE Academic, or TOEFL is acceptable. However, exemptions from these tests may be rare in the case of students who have already completed a degree program or taught in English or who are from English-speaking countries. It's essential to check the specific admission requirements of the University you are interested in, ask our advisors about the ideal tests, and determine if you need to submit test scores or if you are eligible for an exemption.
STEP 4 – Congrats – You Can Accept Your Offer
Once you submit your application, the selection board will review your profile carefully and you may receive any one of these two letters:
An unconditional offer letter is good news! You can further proceed to pay the tuition fees and apply for a visa
A conditional offer letter is a bit tricky. Here, the university may ask you either for additional information from you or ask to secure a minimum of 70% in your High School or to secure a minimum 6.5 IELTS score in all your skills, or can even ask to pay a deposit towards the course. It's essential to carefully review and fulfill all the conditions required to ensure that your offer is converted into an unconditional offer.
STEP 5 – Paying Fees
CAS is a must-have. CAS stands for Confirmation of Acceptance for Studies you need to get this before you apply for your student visa.
You will need to pay a small fraction of your full tuition fees or the entire fee depending on the university's policies
The amount will be mentioned in your offer letter from the university
Once the payment is made you will receive your CAS
It's important to keep an eye on the payment deadlines and ensure that you have the required funds in place to avoid any delays or complications with your visa application
STEP 6 – Apply For A VISA
Once you receive the Confirmation of Acceptance for Studies (CAS) from your chosen UK University, you can proceed to apply for your student visa. Next, you will submit your CAS reference number, along with other necessary documents, such as your passport, financial documents, and biometric information, to apply for your visa.
STEP 7 – Get Ready To Start Your New Journey
After obtaining your UK student visa, it's time to start preparing for your new journey as a student in the UK. This includes making arrangements for your accommodation and travel plans. We can help you find suitable accommodation, arrange travel, and provide advice on other essential matters such as opening a bank account or registering with a doctor. With our support, you can feel confident and well-prepared for your exciting new adventure as an international student in the UK.