Hey, congratulations! We know it's a lot of happiness to get admitted to a university in the United Kingdom. Well, for now, let us burst the happy bubble by saying that not everything is done yet. One tough step more to go. You would need proper paperwork ready at hand before you pack your bags of dreams to the UK.
Heads up, this information might seem overwhelming at first but as we go through each paper at a time and each little step at a time it might as well seem like no big task. And for that, all you would need is a little organization which we will help you with.
UK Student Visa
There are many reasons that create a lot of confusion among international students who want to study in the UK. And we hope this blog will help you clarify those confusions with the most up-to-date information possible.
First things first, if you wish to study in the UK for more than 6 months then you would need one of the following UK Study Visa types.
Short-term Study Visa:
This short-term Visa in the UK is best suited for those who want to study an English language course for a period of 6 – 11 months. Note that you can stay in the UK for the period of your course and 30 days extra but no longer than 11 months mentioned in the paper.
Student Visa:
Formerly known as Tier 4 (General) this UK student Visa is perfect for students willing to pursue their higher education in the UK. You can apply for this visa if you are over 16 years. You can stay in the UK for 5 years if you are doing your degree. If below the degree level or below 16 years you are entitled to stay in the UK for 2 years.
Child Student Visa:
Formerly known as Tier 4 (Child) Student Visa and is best for children (between the age of 4 and 17) who are willing to study in an independent school in the UK.
UK Student Visa Eligibility
You should have already received an offer letter for a full-time program from a licensed sponsor
You should have enough funds to sustain the lifestyle in the UK during the duration of your course
Your proficiency in speaking, reading, writing, and understanding English is very important
If your age is below 18 then you would need a consent letter from your parents/guardian
UK Student Visa Cost
International students applying for Tier 4 Visa in the UK are entitled to pay £363. In addition, there are healthcare charges and they entirely depend on the period of stay in the UK.
Below we have stated a few methods of payment so you can prepare beforehand:
If applying online, you can either use MasterCard or Visa card
If you wish you also make the payment at the visa application center and selected branches of Standard Chartered Bank via demand draft or even cash
Note: If in case you are wishing to switch to a UK Student Visa within the UK, then you will have to pay £490
UK Student Visa: Documents Required
This UK Visa checklist is for you. It has all the mandatory documents that you are required to have on hand before applying for the visa.
Get the following documents ready before applying:
A fully completed student visa application form
A content letter signed by a parent or guardian if your age is below 18 years
Letter of acceptance from an approved educational institute (CAS – Confirmation of Acceptance for Studies) and visa letter.
The visa letter you received must be issued no more than 6 months before you apply
Bank statements that prove you would sustain study and living costs (i.e. £12,006 approx in London and £9,207 outside London) for up to 1 academic year (9 months approx). The proof must show that these funds must be held for at least 28 days before the date of your application
In case you are already in the UK with an appropriate visa for a minimum of 12 months then you may not need proof of funds for the application
Your visa fees payment confirmation receipt
ATAS certificate
Payslips
Mark sheets (Originals)
Provisional certificates
TOEFL, GMAT, IELTS, etc scoresheets
Types of Courses under UK Student Visa
A full-time course with a daytime study of a minimum of 15 hours a week
A full-time course to help you get a qualification in degree level or above
A part-time program to help you get a qualification in degree level or above
Foundation course for PG doctors or dental
A B2-level English language program or above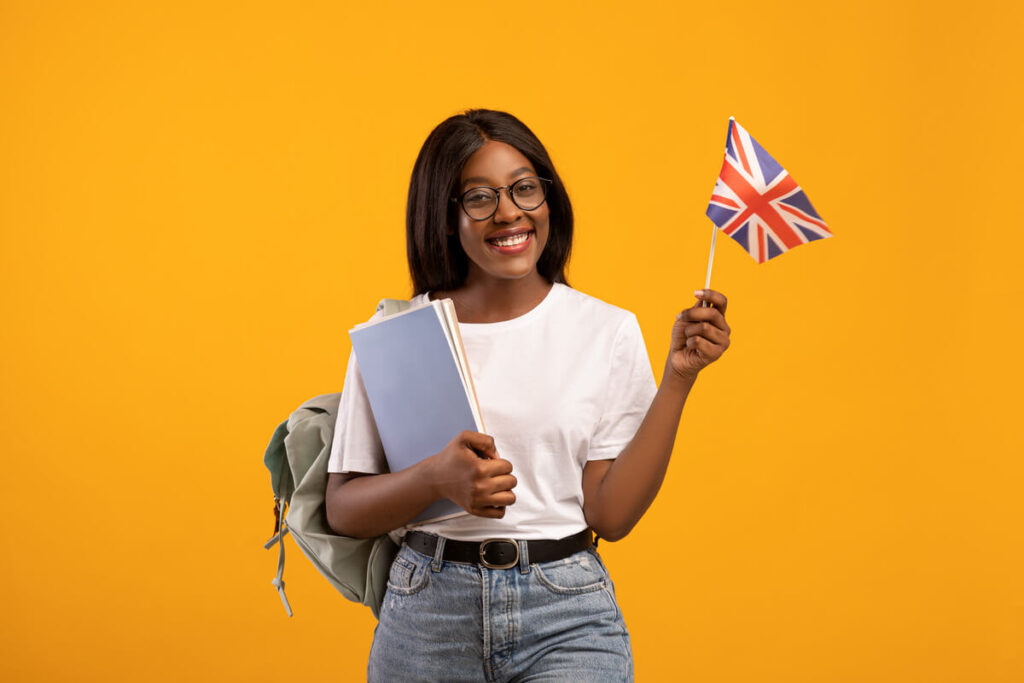 UK Student Visa Process: How to Apply
Below we have mentioned several steps to apply for a UK Student Visa application. Note: UK Visa applications are processed within a three-week period after the application.
Step 1 – The first step is to find out if you are fully eligible to apply for a student visa. To check the same you need to show the following documents:
To receive CAS (Confirmation of Acceptance for Studies) from the recognized school or university you are willing to study at in the UK
Enough funds (technically known as 'maintenance or funds') to help you fulfill your course fees and your lifestyle in the UK
Step 2 – Get the above-mentioned required documents ready with you
Step 3 – Apply online
Once you have all the required documents in hand you need to sign up and create an account on the official UK Visa website.
After completing your online application form, you need to immediately print that out and sign the form
You will need to book an appointment at the visa application center using the online calendar
Once you are fully done with your online application, you shall receive your application number via email. Check your spam just in case
Step 4 – Pay your application fee.
We have 4 ways for you to pay your visa application fee in time. Read below to know more:
Payment at Standard Chartered Bank – Note: You can choose to pay the fee at other branches of Standard Chartered Bank. You would need a demand draft in favor of the 'British High Commission' to make the payment successful.
Demand draft from a nationalized or foreign bank – Note: Bank will charge for this service and the price may vary. One can make the payment at this bank via a demand draft in favor of the 'British High Commission.'
Payment at the visa application centers – 2nd most popular method is to make payment while submitting your visa application at the visa application center.
Pay online – To make the application payment online is considered a much more feasible method in 2023. All you would need is a Visa or MasterCard credit or debit card
Step 5 –
You will need to make a visit to the visa application center on the appointed date. You need to book this appointment and wisely attend it to submit your application, facial photographs, and fingerprints at the visa application center.
Note: If the student is willing to withdraw the application they can do so by contacting UKVI (UK Visas and Immigration). You will fortunately get the full refund in case the application processing has not started yet.
UK Student Visa Part-time Work
As most international students seek part-time jobs in the UK this piece of information would help to figure out your eligibility:
Students enrolled in a bachelor's degree or higher at an educational institute in the UK that are listed on the official 'UKBA Sponsor list' and the list of 'recognized bodies' are permitted to work up to 20 hours a week. These students are also permitted to work full-time during vacations and summer holidays.
Students enrolled in the course below the UK degree level (let's say foundation or pre-sessional English) are permitted to work up to 10 hours a week.
Students with Short-Term Study Visa are not permitted to work in part-time jobs in the UK.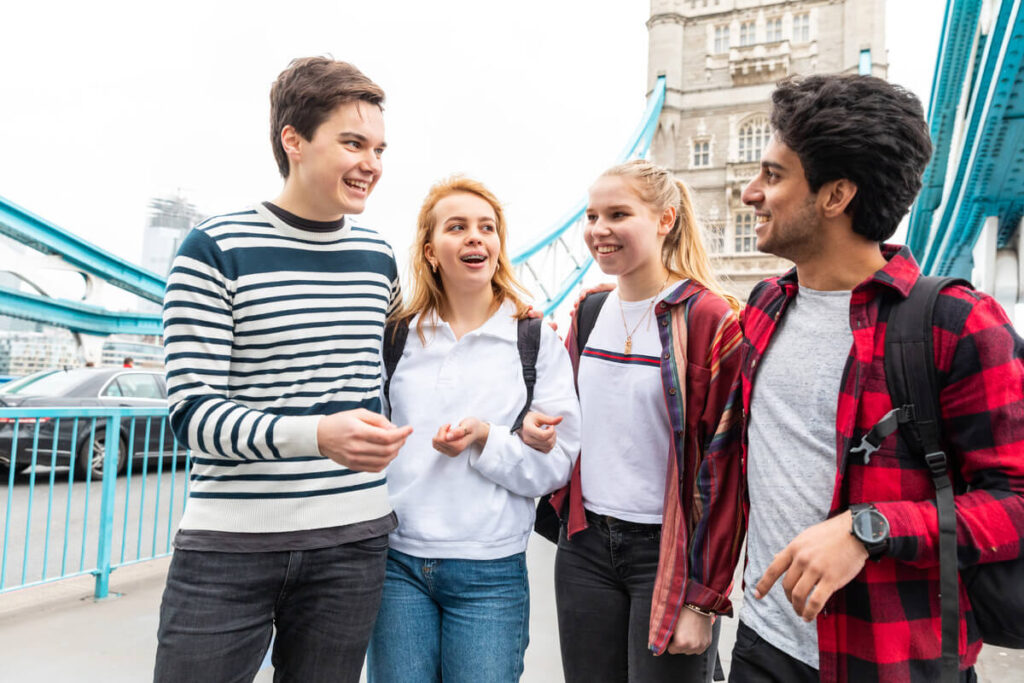 UK Student Visa: Dependents
Latest Update: This is perhaps a major change, international students pursuing a non-research Master's degree in the UK will no longer be authorized to bring along their families or dependents.
The Dependent Visa is only available for the Master's program, lasting 9 months or more at RQF level 7 or above.
Undergraduates are not permitted to bring dependents.
Dependent applications are separate and require their own form and fee.
You will need to demonstrate £845 (in London) or £680 (outside London) per dependent per month for up to 9 months.
Scholarships can cover dependent funds if only stated in the scholarship letter.
UK Student Visa: Additional Information
If you are willing to work on finishing your studies, you will have to apply for a Graduate Visa along with a Tier 2 visa which is meant for Highly Skilled Workers in the UK. You won't get a work permit by default with a student visa you will need to separately apply for a work permit.
If your grant of leave is for 12 months or more, then your spouse can work in the UK.
Before we say bye for now, let us remind you that we are always there to help you to navigate this journey. To get our help click here and book your counseling session with us. And more, don't forget to subscribe to our newsletter to keep updated!