Congratulations! You have landed in the right place, to be specific, the right page. It's a no-brainer to assume that you are hoping to pursue studies abroad, and we appreciate you doing your groundwork by reading articles and blogs. We get it, the entire process of studying abroad can be a tad intimidating for a few because not many are aware of all the procedures and preparations that go into kickstarting your education abroad after graduation.
In this article, we have put together a tried-and-tested set of procedures and prerequisites for applying and getting onboard into an international university. We have drafted this comprehensive guide as a go-to place for all things studying abroad. So, c'mon, let's delve into it.
First off, let's address the elephant in the room – how much are you going to spend on your studies abroad?
Set a definite budget
As you know, studying abroad is indeed life-changing and empowering, but it's not a cheap affair. You would have to set a definite budget for at least 3 years from the start of the first academic year. You should include the tuition fees, cost of living, travel, and required financial balance for visa applications. With our experience in guiding thousands of students in the past years, we would suggest setting aside around $20K to 30K for two years. Having said that, countries like the USA and Canada have different ranges of Universities catering to varying budgets. The higher the rank of courses/universities you choose, the higher the tuition fees and cost of living. So, determine your budget for the education abroad.
Key points to remember:
You can opt for student loans, however, be very cognizant about the commitment for the rest of your career. Also, the education loans will not cover the entire cost of living and travel
Part-time jobs are a savior that they can give you a solid income to meet your day-to-day expenses. Please be informed that many countries have strict rules & regulations and a cap on work hours per week. Thus be cognizant and plan accordingly
Determine the course
Determining the course is the most important step in studying abroad because this plays a crucial role in how you're going to build the stepping stone for your professional journey. While there are determined students who will be very clear and focused right from the teenage on the course/stream that they would like to study, the major pool of the students from India are confused, or in the worst case may not even have an idea about courses and streams.
We would not recommend picking a course out at random and investing your fortune for the sake of studying in a foreign university.
So invest a lot of time and:
Assess your interests and wants (pick a course that you're passionate about). Prepare a wishlist
Reach out to alumni among your friends' circle and family. Try to find out the best course/university that will suit your interests.
Research the course offerings across universities/countries
Consult a career expert/consultant to chart out a career path for you
This can be an exhausting process, and perhaps we could help here. An education counselor from University HUB can guide you through the complete process and procedure to achieve your dream of studying abroad.
Determine the Country & University of your choice
Now that you have got the budget and choice of course set, it's time to scout out for the university and country. The budget and course, inevitably, play a vital role in the options that are on the table. Let's move one step at a time.
Foreign country – factors to consider
Are you hoping to do part-time jobs during your studies? Check the policies, minimum pay/hr, and maximum work hours allowed
Take a stroll on the social life, demographics, culture, and history of the country towards international students
Would you like to use the opportunity to see places, tour the country and make connections?
Be mindful of the visa, jobs, and other policies post-graduation
Chart out the pros and cons of the top 2 or 3 choices you have narrowed down
University – factors to consider
Compare curriculum between universities – choose the one which has diverse opportunities, activities, and academic goals
Consider the intake, facilities, accommodation, fees, and other factors
Prerequisites like a test score, education background, and application approval policy are something that you might want to keep a tap on
If you're expecting merit/scholarship, then choose universities accordingly, provided you already have passed the required test score criteria
This is the most daunting step of the procedure, as you have a plethora of courses and hundreds, if not, thousands of universities to choose from. Here's where some expert's help is much needed. With years of expertise in helping students choose the right course, counselors at University HUB can help you chart out the pros and cons of courses/university in a jiff – that might take weeks for you to find from the university websites, forums, and blogs.
Having said that, please always choose a handful of options, a minimum of 3, because you'll never know which application will go through.
Prepare for graduate admission tests
Here's where things get a little serious. Getting the requisite grades. Each university/country has a predefined set of prerequisites and the most important of all is getting good grades in the graduate admission tests such as IELTS, TOEFL, GRE, GMAT, etc., These are required to make sure you are proficient in the English language.
Most of these tests are very similar in the way that they assess the four language-related skills in every student:
Speaking
Listening
Writing
Reading
Despite the format being different in all of these tests, the crux is to assess each of the four skills. The majority of the tests involves listening to lectures/speakers with different accents, writing a dozen of essays/letters, answering MCQs, comprehension skills, articulation in speech, etc.,
One of the easiest ways to crack this test is to learn, practice, ramp up, hit a block, try again, and succeed. The more you practice, the more knowledge on English grammar and vocabulary.
That said, should you seek more guidance in clearing IELTS, the IELTS experts and English tutors at University HUB will guide you to not just clear this examination but also to score better.
Make your Application
Now that you've chosen the Country and a handful of Universities, apply to all of them. The three things that matter most to the top universities are Grades, Language tests, and an impressive motivation essay. Once you have these prerequisites all set and ready, it is time to apply to at least a couple of shortlisted universities.
We would recommend you apply to at least 3 or 4 universities, as you might not know which one will go through. Every university has its procedure and list of documents that have to be attached along with the application process.
General documents:
Academic mark sheets
Professional certificates
Course completion certificates
Passport
Graduate test results, etc.,
Following are a unique set of documents that will put you ahead of the competition, or other applicants for that matter. Spend a hell lot of time preparing each one of these. Proofread more than twice and ask your friends or well-wishers to have a read and get their feedback.
Unique documents:
Academic transcripts
Resume
Statement of purpose
Letter of recommendation
To get all the documents right and exemplary, you will need to put in a lot of work, dedication, and patience. We would really recommend you to get in touch with some neighbor or senior – who has done all these and succeeded or experts and get guidance. There's another simple way, experts at University HUB have been helping thousands of students every year with respect to documents, letters, etc.,
Apply for Scholarship and Financial Aid (if applicable)
If you're short on budget and great on grades and academics, there are high chances that you can get scholarships in any university. There are more than a dozen criteria for a student to be even eligible for applying to a university scholarship, let alone the intimidating processes of applying and grabbing. Also, these criteria vary from university to university.
Having said that, if you think you deserve the merit scholarship, there's no harm in applying for these. In addition, you can also apply for financial aid – that you have to pay back eventually – and grants according to your budget and eligibility.
Should you like to know more about the types of scholarships and eligibility, check out this page. We at University HUB have put together a piece of concise information to guide you.
Receive your Acceptance
After more than 6 months or more of hard work in determining the course, passing the test, applying to the universities, you can set back and relax as you will be expecting responses from universities that you applied to. Hurrah! This is the time of rewards. One or more universities that you applied to have responded positively to your appointment. Choose the one that's close to your heart – the one that gives great confidence in your future.
Send out a confirmation and acknowledgment to the university and submit any additional documents, if asked. Congrats, officially, you're now an international student.
Visa Application
With the offer in place and accepted, the final but hardest step is to apply for a Student Visa. Should your course be any longer than 4 months in any country for that matter, you will need a student Visa.
The two most important aspects of a Visa application and approval are the Evidence of available funds and medical examination. The Visa approval officer will be keen on understanding your financial background and the availability of liquid funds, to ensure that you as a student are capable of not only paying the tuition fees but also managing the accommodation, travel, and day-to-day living expenses.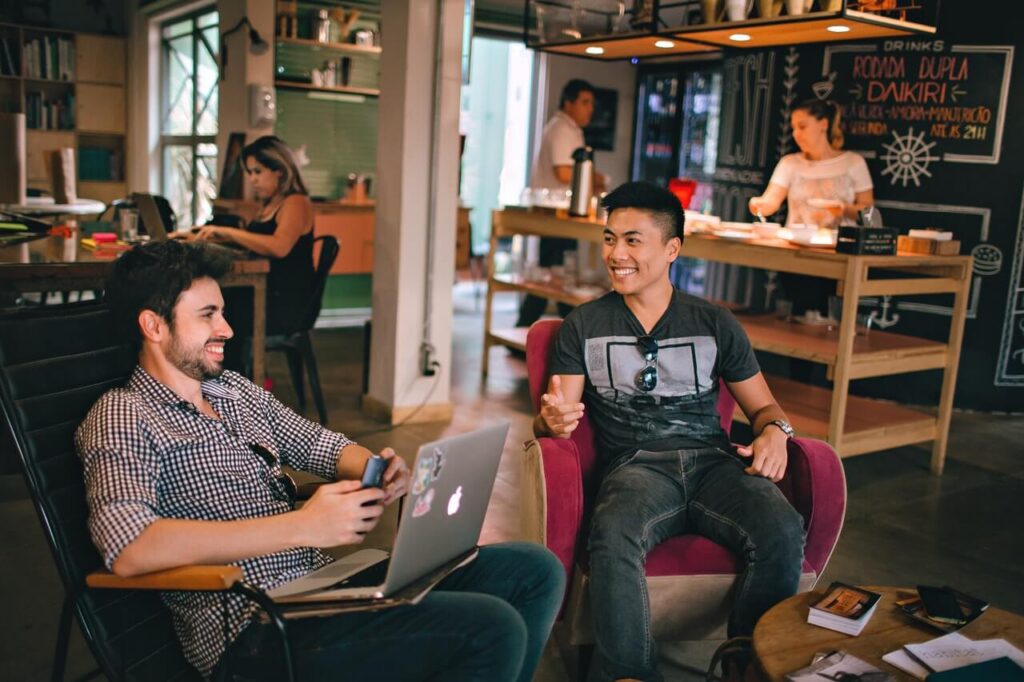 Find Apt Accommodation
When it comes to accommodation – where you'll live – for the rest of the course duration, there are two options:
In-campus student dormitories
Off-campus flat or rooms
In-campus student dormitories
One of the most affordable options – utilities and food are covered under a monthly fee
Shared rooms – 2, 3, or more. This will help in socializing and helps you get along with various types of cultures and people
Do remember that the conditions of dormitories and thereby fees will vary between universities and we would advise you to do quick research on this matter.
Off-campus flat or rooms
A comparatively expensive option but gives you control of where you live and what you want. As you know, a private room or flat with freedom is something that only comes with a good deal of money
Usually, the flats are rented out by a group of students, family friends, or individuals and this happens under a predefined contract and huge deposit.
Do remember that when signing a contract make sure you've read the T&Cs and the facts completely
What's next?
Book your tickets to fly to the destination, pack your luggage and get ready to leave at the right time. You're going to set about an unforgettable journey – obviously, the initial journey can be a little bumpy and it might take a month or two to settle. However, don't worry, there's a bright light at the end of the tunnel and we're sure you will come flying out with colors. Not to mention the awesome eternal memories that you're going to make.
Having said all that, as a pioneer in Study abroad consulting, University HUB has well-experienced consultants who can assist you in choosing the right, apt program that matches your skillset. With a track record of guiding more than 75K students in the past few years, our experts will provide you with a document checklist for University, Visa application assistance, and even applying for scholarships – in fact, we have acquired more than 3000 scholarships for students in the past few years. Reach out to us and one of the experts will be your wingman from the beginning till the end of your process of moving abroad for study.