Studying abroad is such a tricky thing, and we all know that well now. There are so many things to untangle, choose, and decisions to make, given that you have tons of options available. Literally, many fantastic places to go, several good courses to pursue, great universities to study, don't you agree? And as we always say, the location and university where you study do matter a lot. Okay, this is one story about students who are just getting started with study abroad. However, it is so true that some students have a very set plan about everything when it comes to going abroad (like a set choice of country, university, course, and career too). Today we are going to discuss all of Campbellsville University. Do stay until the end if Campbellsville university is on your favorite list or if you are already planning to take off.
First things first, Campbellsville is a great university. Next, this blog is a complete guide on Campbellsville University. We'll start from its branches in different locations and move to the fee structure, courses, CPT programs, and in fact, everything you want to know. So, without further ado, let's get started.
About Campbellsville University:
Campbellsville University is a Kentucky-based Christian university established in 1906 at Campbellsville, Ky. Notably, it's a non-profit 501 (c)(3) corporation. Campbellsville University is now at different Kentucky locations like Harrodsburg, Hodgenville, Liberty, Louisville, and Somerset, with instructional sites in Elizabethtown, Owensboro, and Summersville.
Here's how they are visionary with their mission statement:
Campbellsville University provides non-credit technical courses, undergraduate and graduate programs. They have great academic excellence in liberal arts that enhance students' personal and professional growth and integrity within its friendly campus environment. 
Here are some of their core values that you should know:
To encourage academic excellence through pre-professional certificates, associates, baccalaureate, and graduate programs through traditional, technical, and online systems.
To attain academic excellence through hardship and relevancy in undergraduate, master's, and doctoral level programs.
To render an environment conducive to student success.
Campbellsville University Harrodsburg
The beautiful Campbellsville University Harrodsburg is situated in the heart of Mercer County, on approximately 250 acres. They offer 37 academic and certificate programs and are apparently educating and grooming around 800+ students. And the institute has seen significant growth as well as finished several multi-capital construction projects. For instance, the whooping 8,000 sq.ft.academic and athletic complex, 2 laser-graded soccer fields, and lastly, a 10 lane competitive track facility.
Are you looking for a sport supporting institute by any chance? Perfect, and it's good news for you! Athletics is the soul of Campbellsville University Harrodsburg. If you are an athletic person and super passionate, then this could be a perfect place for you without a doubt.
Campbellsville University Louisville
Programs like the Professional MBA (PMBA) and Master of Science Information Technology Management (MSITM) are super famous and attract over 5000 graduate students globally. One unique thing about the Campbellsville University Louisville campus is that most of its students are adults with one or more degrees before enrolling for a certain program here at Louisville education center of CU.
So, if you are a business enthusiast, this campus is the one you need to watch out for, for sure. Overall the institute is fully committed to make Campbellsville University Louisville a fantastic learning experience for the students reaching here from different parts of the world. Students across the world experience a pretty welcoming and pleasing environment. Next, coming to the academic side of things, the campus offers several on-campus and online programs in different fields of study.
If you are seeking excellent online programs, also do check them out here at Campbellsville University Louisville. They offer associates, bachelors, masters, and certificate programs in 54 different degrees, and that's for the online program alone. So, even in these pandemic times, you don't have to worry too much about your career going stagnant. So, that's about the Campbellsville University Louisville education center.
Campbellsville University Bookstore:
This is one such fascinating thing about Campbellsville University; it's their own bookstore. As a student at Campbellsville University, you can buy textbooks, rent books, sell back the books, get faculty resources, open educational resources, and more at reasonable offers and discounts. This is a very rare platform that you don't get to see in every other institute. So, it's a noticeable feature, we must say. This is just not it. You can find things like apparel, gifts and accessories and supplies and electronics. Precisely they have their own e-stores that are pretty famous in and out of the campus.
And guess what more they have. Homework Solutions. Unique absolutely but shocking too, right? Who doesn't feel problematic to complete homework? We all have been there with a whole lot of drama. But, any time you have a problem finishing or need assistance in homework, there you go. You are just one click away from solving all the homework dilemmas. Soo cool, isn't it? Here you get solutions like textbook solutions, homework help, and writing help. They have everything clearly mentioned on the site, so you shouldn't find difficulty getting what you want, and that's palpable of CU. 
Academic Calendar of Campbellsville University 2022
Suppose you are wondering that you are late or don't know when to get started. No worries, here's a brief and detailed academic calendar of CU to help you out. The academic calendar begins from August 1st to July 31.
Campbellsville University Acceptance Rate
For a big dream like studying abroad, all you need is confidence. Suppose if you are fully confident and convinced of the university, the next immediate thing you want to know is their acceptance rate. And good news for you folks again! The acceptance rate of Campbellsville University is 70.1%, which's for sure is pretty decent. That means you have a good chance. If you want to get into this university, get in touch with your counselor, or, even more easily, ask us. We are sure to help you out fulfilling all your requirements via our experienced experts.
Campbellsville University Admissions Deadline
Folks, you still got enough time. It means it's time that you get started with the application process as soon as possible. The deadline for admissions at Campbellsville University is August 1st. The longer you wait, the more you delay. However, as mentioned, get in touch with your counselor and finish all the process, and you are good to take off.
Campbellsville University CPT or Special Student Relief and Severe Economic Hardship
There are several students who prefer to work while studying for so many reasons, like to earn that extra penny or improve their professional network or amplify their skills, and more. And so you might expect the same here in Campbellsville University. Please note, CPT programs, their rules, procedure, and the benefits differ from one institute to another. And due to pandemic, these may affect the no. of hours you are permitted to work and more.
Special Student Relief would allow the students to get registered for part-time work, work-permit to apply for 11-765 for international students. But in these uncertain times, there is speculation that the program might get rolled out. The CU will certainly keep the students posted about the programs and if any amendments in the future.
On the other hand, they have the Severe Economic Hardship, which benefits students who have severe financial problems given that they have completed one academic year (typically 8 months). And for such students, the work hours are permitted for about 20 hours per week. This would take around 90 days and $410 as well; the program is a little extensive and strict.
Campbellsville University CPT Rules
There are specific rules for the program mentioned above.
To benefit from the Severe Economic Hardship program, the student must have to complete one academic year eight months long.
And the work hours are permitted till 20 hours per and not more than that.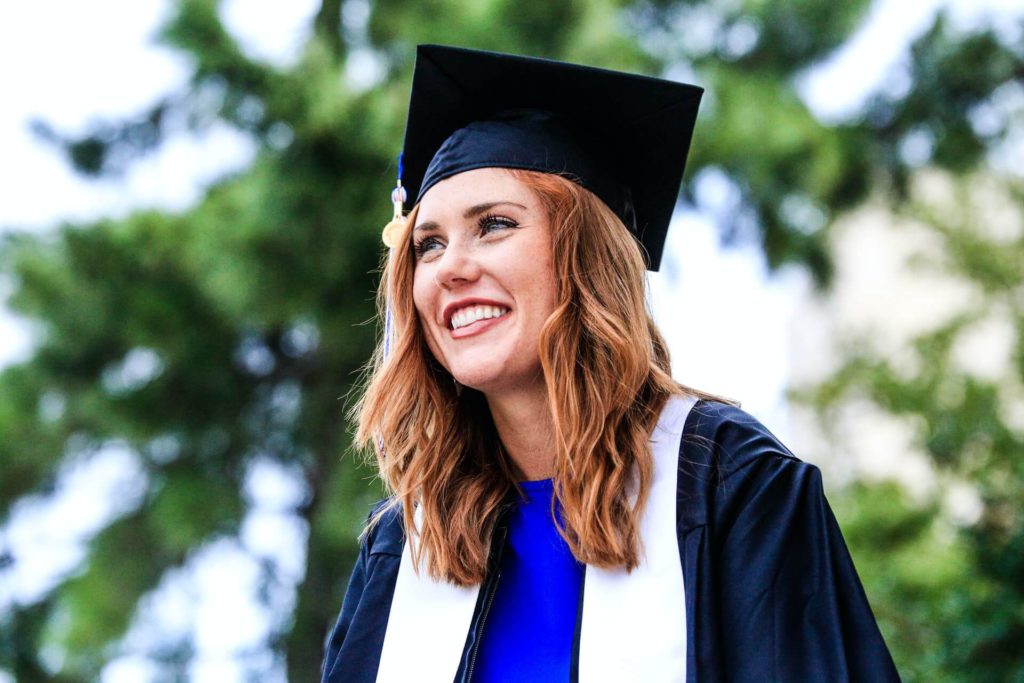 Tuition and fees
We suspect that this is probably the most awaited or most searched part of the blog; it's undoubtedly the fees. We have tried to mention the fee for some of the famous programs that most students opt for in this particular university. So, let's go!
Professional MBA (Graduate)
This program's tuition fee is around $550/credit hour, and the no. of credit points is 36. It would take you about 24 months to finish the course. Here are the intakes: January, March, May, July, August, October.
Master of Management and Leadership (Graduate)
Campbellsville University's Master of Management and Leadership (MML) provides a clear pathway to leadership roles within businesses and nonprofits. The diverse curriculum spans ethics, group development, creativity, strategic planning, and other valuable skills, all framed with strong Christian values. At Campbellsville, we believe that leadership and management should be studied in tandem. Our MML program trains graduates for a wide variety of industries, such as education, technology, and healthcare.
This program's tuition fee is around $499/credit hour, and the no. of credit points is 30. It would take you about 24 months to finish the course. Here are the intakes: January, March, May, July, August, October.
Master of IT in Science Management (STEM Graduate)
The program is classified as a STEM program. The goal of the program is to equip students with the advanced knowledge and skills needed to reach their potential in the ITM field. The program will give students the competency and flexibility to create and maintain a competitive edge in today's rapidly changing, highly competitive IT environment. Students will be introduced to best practices for managing IT functions and interrelationships within an organization.
This program's tuition fee is around $550/credit hour, and the no. of credit points is 30. It would take you about 24 months to finish the course. Here are the intakes: January, March, May, July, August, October.
Master of Science in Computer Science (STEM Graduate)
The master's degree teaches you how computer systems interact and how to manage and troubleshoot them. Through a course on software engineering, you will acquire hands-on experience by completing a project while exploring software development methods from design to implementation stages. The program examines various database models, such as relational, SQL and network databases, as well as advanced computer operating systems while utilizing UNIX and Windows. Additionally, the degree covers high-level computer programming languages, computer networking and the theoretical and computational aspects of artificial intelligence.
The M.S. in computer science includes 12 credits of business administration courses to help you prepare for a leadership role in the field. You'll discover the skills, techniques and tools used in the domain of information technology security, including risk diagnosis, security frameworks and wireless security. With a course in disaster recovery planning, you will be prepared to plan and implement organization-wide information assurance initiatives. You will also learn how to make logical decisions on the selection, adoption, application and evaluation of technologies for businesses. Finally, the program explores cyberlaw and how to address various related regulations.
This program's tuition fee is around $550/credit hour, and the no. of credit points is 30. It would take you about 24 months to finish the course. Here are the intakes: January, March, May, July, August, October.
M.S. in Data Science and Artificial Intelligence (STEM Graduate)
Students in this program will learn how to implement Artificial Intelligence and Machine Learning in organizations to solve practical problems. They will identify which problems and opportunities are right for AI through Data Science, and how to maximize the likelihood of success. Specific methodologies are introduced to help the practitioner limit risk and provide tangible value to their organizations through creating production-level AI and DS systems to ensure quality decision-making processes.
This program's tuition fee is around $550/credit hour, and the no. of credit hours is 36. It would take you about 24 months to finish the course.
M.S. in Cloud Computing (STEM Graduate)
Students in this program will learn how to implement cloud computing in organizations. They will understand the concepts of cloud computing in practical terms, so that they can leverage cloud services and provide value to their businesses through moving information to the cloud. The Master of Science in Cloud Computing is a STEM program.
This program's tuition fee is around $550/credit hour, and the no. of credit hours is 30. It would take you about 24 months to finish the course.
Intakes:
Students are concerned about wasting a year once they miss the intake. But, don't worry, different universities have more than one intake in a year. That means you, as an international student, have fair chances of getting into a college without waiting or wasting the year even if you miss the intake. In that matter, Campbellsville University is a vast university and welcomes a plethora of students globally, and it would be difficult to accept a bulk of students at one go. So, the university admits students in January, March, May, July, August, October. Do visit the university's website to keep yourself updated with the timeline of intakes.
Rankings And Accolades
1. Top MBA Program Super Ranking
1st in Kentucky (32nd nationally) in Top 50 Online Master's in Management Degree Programs 2018
1st in Kentucky (16th nationally) in Top 50 Schools for Online Master's Degrees in Human Resources
2. Best colleges MBA Program Best Value Schools
2nd in Kentucky (47th nationally) in Best MBA Programs of 2018
1st in Kentucky (23rd nationally) in Best 20 Online MBA Programs
3. Ledendu
2nd in Kentucky (69th nationally) in Top 150 Small Private Colleges with the Least Average Student Debt Per Borrower
Top 10 in Kentucky in 2018 College Risk-Reward (CRRI) Indicator
Best Colleges U.S. News & World Report Rankings
6th Most International Students in the South 2018
Top 10 Kentucky Institutions (106th regionally) for Best Regional Universities in the South
Benefits of joining Campbellsville University for international students
98% of their international students (4,700) received H1B since 2017 which is just incredible.
Campbellsville University has a good acceptance percent of 70.1%.
They offer good financial assistance through programs like Special Student Relief and Severe Economic Hardship programs.
The university is committed to giving a great learning experience for international students so you'll feel more welcomed.
Exposure to different cultures as many students come from different parts of the world. (which directly or indirectly enhance your communication and networking skills)
Conclusion:
Campbellsville University is an excellent university, and if you can relate anything that we covered in the blog means that's a fine choice for your education needs. Altogether you can get a please study environment, career-oriented pieces of training, and en number of online and offline courses that you can pursue and prevail. If you need more information on admissions, applications, Visa, IELTS, and more, you can surely get in touch with us. Our experts will reach out to you in no time. And if you like the type of content we publish, then bookmark us, and we'll calmly let you know what we are up to. Or you can continue reading more of such articles to instill more knowledge and hope you make a great choice for your excellent tomorrow wherever you go.