It's time that you know about studying MBA abroad better. If you are an MBA enthusiast who is dedicated to joining your dream college then here is how you can do it. There are a few qualifications you need to adhere, to get an entry ticket to that favorite college of yours. No 1, include graded tests in your application form. Doing this will massively improve the possibility of you getting accepted into the program simultaneously in your desired college.
Profoundly there are two accredited tests that you can look into and give a try. You can either go for the GRE (Graduate Record Examination) or the GMAT (Graduate Management Admission Test) examination. Now, you may ask which one is the best for MBA. If that seems a little difficult of choice then we have decoded and differentiated the two tests for you. So, it becomes easy for you to make the perfect choice.
Not just that, the article will also answer the questions that are frequently stuck in your mind, be it about the fees, registration process, scores, structure, and more about these popular exams. Without further ado let's get started.
GRE Vs GMAT What are they?
GRE:
GRE was named and started in 1936 by the Carnegie Foundation for the Advancement of Teaching (CFAT) now it's been taken over by the Educational Testing Service (ETS). Famous universities like Harvard University, Yale University, Princeton University, and Columbia University were the first to use this test on their students. GRE is a must and should for students to get admission to graduate schools as well as business and MBA. Why is it required? Because it weighs quantitative reasoning, analytical, critical, and verbal reasoning skills of a student. And one can use it for 5 years and not any further.
GMAT:
Now GMAT is a registered trademark of the Graduate Management Admission Council (GMAC) and it began in 1953. It was formed by a bunch of representatives from various colleges e.g: Harvard and Columbia. It was founded to grant eligible students to get admitted to management programs like MBA. GMAT measures the analytical writing, logic, critical reasoning, data processing, and problem-solving skills of a student. A student can avail of its benefits within 5 years of achievement.
How and where to register?
GRE:
The very first step of giving a GRE is to create an ETS account.
To date there are about 1,000 GRE test centers in about 160 countries, search for your location online or at times you can also give GRE sitting at home.
The usual cost of GRE is $205. But in countries like Australia, China, India, Nigeria, and Turkey it could be around $255.
There is a criterion to get the fees down, you'll only get the eligibility if you fulfil all the requirements.
The Computer-based test can be taken throughout the year up to 5 times giving 21 days of a gap after each attempt.
GRE paper-based is conducted three times a year which happens in September, October, and April.
GMAT:
GMAT takes place in 400 test centers in around 114 countries.
You either choose to write online or in an offline center.
Create a mba.com account and get registered for the exam on their official website.
The typical fee that's charged for the exam is between $250 – 275.
This cost may rise up to $750 and it mostly depends on your services like additional reports, rescheduling, and canceling.
The same charges apply even when you are taking the GMAT online.
GMAT is conducted all throughout the year.
One can take the GMAT 5 times a year with a gap of 15 days after each exam.
One can't give GMAT more than 8 times.
Format of the Exam
GRE:
As mentioned earlier, the GRE is to evaluate your analytical writing, verbal and quantitative reasoning. The paper consists of 3 big sections and 2 sub-sections.
You'll be given one issue and one argument task in the Analytical Writing part to which you should give an effective answer and mention clear examples to support the answer. This way your English writing language skills will also be evaluated.
In the Verbal Reasoning part, you'll be given 20 questions in 2 sections. This will measure a student's ability to understand and summarize texting. In the same section, you'll get comprehensive tasks, sentence equivalence tasks, or text completion questions.
In the Quantitative reasoning part, there are 2 sections with 20 questions each. This section consists of multiple-choice questions, numeric entry questions, and even quantitative comparison questions.
There might appear an identified research usually at the end of the test and an unidentified one after the analytical writing part. And they are not in the scoring section.
GMAT:
The paper has 4 sections to evaluate a student's analytical writing, quantitative, verbal reasoning, and integrated skills.
In Analytical Writing you'll be given one question and essay writing. In essay writing, you should be able to analyze and critique an argument that is allotted to you. And this is the only section that's not a multiple-choice question in the entire paper.
In the Verbal Analysis, you can find 36 questions that are set to evaluate your critical reasoning, sentence correction, and reading comprehension skills.
Quantitative Analysis is a math-related part with 31 questions to check your problem solving and data sufficiency skills.
Lastly, Integrated Reasoning consists of 12 questions asked in 4 different types, it could be multi-source reasoning, table, or graphic interpretations.
Duration of the Tests
The timing mentioned below is a rough figure that is usually taken to finish a particular type of question. Refer below for more details:
GRE:
Analytical Writing section: 60 minutes (Accounting 30 minutes per section).
Verbal Reasoning section: 60 minutes (Accounting 30 minutes per section).
Quantitative Reasoning section: 70 minutes (Accounting 35 minutes per section)
The time for the unscored identified research section and unidentified sections may vary.
GMAT:
Analytical Writing section: 30 minutes 1 essay question).
Verbal reasoning section: 65 minutes (36 questions).
Quantitative Reasoning section: 62 minutes (31 questions).
Integrated Reasoning section: 30 minutes (12 questions).
The Score System
GRE:
The ScoreSelect choice in the GRE would let you choose which test you would want to send over to the colleges you are applying to.
Your GRE report consists of your contact details, personal info like gender and date of birth, test dates, your desired graduate major, and score. Following this info also comes the percentile ranks with a list of sponsors and authorized score recipients.
The score of the Verbal and Quantitative Reasoning section ranges from 130 – 170 with 1-point increments (meaning that the type of questions you'll be getting in the next section will be based on your score in this section).
The Analytical Writing score would fall between 0-6 with half-point increments.
As mentioned, GRE is a section-level adaptive. You do badly in the first section of Verbal Reasoning and Quantitative Reasoning, the level of difficulty in the next section may rise. And all the questions offer equal to your raw score (which means the number of correctly answered questions in the entire exam).
Now comes the Analytical writing which will be evaluated by an examiner using a 6-point holistic scale.
Lastly, the essay is evaluated by a computerized program and all the scores are added to the final score.
GMAT:
The GMAT Score Report has multiple ways to read your results. And all the five separate scores are reported on a fixed scale.
Technically speaking the total GMAT score is between 200-800 points. Yes, the score is super important though the scores of all sections must be considered separately. Why is that so? Since the scores in different sections differ they also do communicate your areas of strength and areas that you aren't great at and need to work on moving forward.
The Analytical Writing section score falls between 0-6 with half-point increments.
In the Integrated Writing section, the score ranges from 1-8 with 1-point increments.
The Quantitative Reasoning section score is from 6-51 with 1-point increments.
Likewise, in the Verbal Reasoning section, the score ranges from 6-51 with 1-point increments.
When it comes to the Analytical writing part it's the only section that's evaluated by a professional essay rater.
And the rest of the sections in the tests are all item-level adaptive. Overall, it depends on the number of questions you have answered, the correct answers you gave, plus the difficulty of questions you managed to answer.
Lastly, you'll get a penalty for the unanswered questions and sections which further affects the final score of the test.
What's the destination?
GRE:
When it comes to the GRE, it's globally accepted by thousands of graduate schools, even the business or law schools. If you take the GRE road you probably can see yourself pursuing a Master's in disciplines like MBA, J.D., or a Doctoral Degree as well.
Stats show that around 90% of the time the business schools in the US accept the GRE Test Scores. If any of you are planning to go to the US perhaps GRE can be a good choice.
Not just that, even several fellowship sponsors and 1,200 global business schools that have the top-ranked MBA programs also approve the GRE Tests.
This can further aid you to continue graduate studies in extremely accredited universities like Georgetown University, University of Oxford, or Cambridge University.
GMAT:
GMAT is a highly standardized test designed for admissions to Management and business schools.
Interestingly 9 of 10 MBA admissions are done with a help of a GMAT score.
More than 2,000 global business graduate schools in 7,000 different programs approve the GMAT score.
And every year over 200,000 prospective business students seek the GMAT and that number is seeming to rapidly increase.
The format of GMAT is designed in such a way that it evaluates the skills of a person with problems that are similar to the real-time business world.
It hypes your earning potential in the industry and also gives you several opportunities on an international level for instance a chance to study in colleges like the Sloan School of Management or the Harvard and Wharton Business Schools.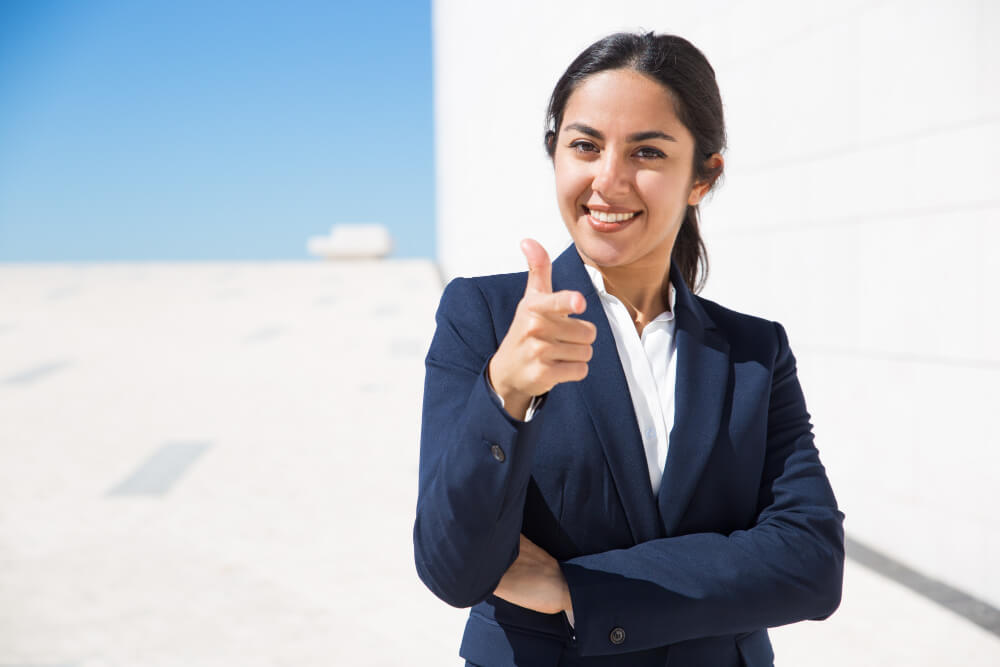 Final Thoughts:
Is the dilemma still there? No worries! Read the last keynotes and they'll surely help to decide one as soon as you are done reading.
The major, major difference is that the GRE is more like a General test whereas the GMAT is especially for business schools. So, if you intend to do an MBA or any business-related programs, the GMAT will be the apt one. In that case, do consider investing yourself in it.
But, recent times have proven it wrong that GMAT is the only way to MBA, the vast majority of universities are also approving the GRE for admissions to business schools. So, if you have already taken the test and are still doubting it don't worry. Just remember that universities turn your GRE score to GMAT while reviewing your application.
In terms of the difficulty of the exam, if you are good in analytical algebra, geometry, or problem-solving without a calculator then choose GMAT for good. Whereas the GRE is more of a straightforward quantitative exam and less difficult also provides a calculator during the exam.
As mentioned above, GRE is a Section-Level Adaptive exam which means your score in the 1st section decides the difficulty in the next level. On the other hand in GMAT every passing question decides the difficulty of the next question.
From a budget perspective, GRE weighs a little less than GMAT.
With that, we'll end by saying whichever exam you choose for your MBA career, never neglect the research part. Both exams will tremendously help you with your study abroad plans. We have just stated several possibilities that you can adapt and take advantage of. Also, emphasized things that are most likely ignored while making an important decision like an MBA abroad.
If you are still confused, that is still okay. You can get in touch with some experts who can help you. That's always the best approach. Do you need help? Ask us, we are right at your help at any time. And if you like the type of content you are reading don't forget to check out more blogs. And do keep in touch with University HUB 🙂