America is calling and you must go? Are you looking for options on what to study in the USA after 12th std? What courses do you choose and which university should you apply for? Well, we've tried to cover as much as we could in this blog. And in the end, if you still have some doubts, we are happy to clarify them for you.
From the time you land in the USA until the very last day you are departing from here, be sure that apart from studies, it is going to be so much fun and life-changing.
Study Engineering in USA after 12th/PUC Science Group
The engineering field is hugely diverse with lots of different disciplines and domains, so there's a wide range of roles that can suit anyone interested in science, technology, construction, and manufacturing. Studying and choosing a career in engineering gives you a number of advantages like the high-level skills that you can obtain, the ever-rising high demand for engineers, and the attractive pay package that comes along.
Engineering in USA after 12th Science is still one of the most sought-after courses for students who are coming over here. Chemical Engineering, Mechanical Engineering, Civil Engineering, Software Engineering, Metallurgy Engineering, and more — the options are limitless to study in the USA.
Study Science in USA after 12th/PUC Science Group
Thanks to technological advancements — they have improved the quality of life of the average person. And science is everywhere in our world, as it is directly linked to our daily lives.
A career in science not just allows you to improve people's lives, it also assists to develop your knowledge and finesse on people, earth, and the humankind around us. Environmental scientist, Biologist, Research science, Epidemiologist Scientist, and Laboratory technician are some of the options that are available for perusal if you are keen in exploring to Study Science in the USA after 12th Science.
Apart from gaining academic excellence, you are also provided with extensive research materials and practical experience that is worth every penny you have spent studying in the USA.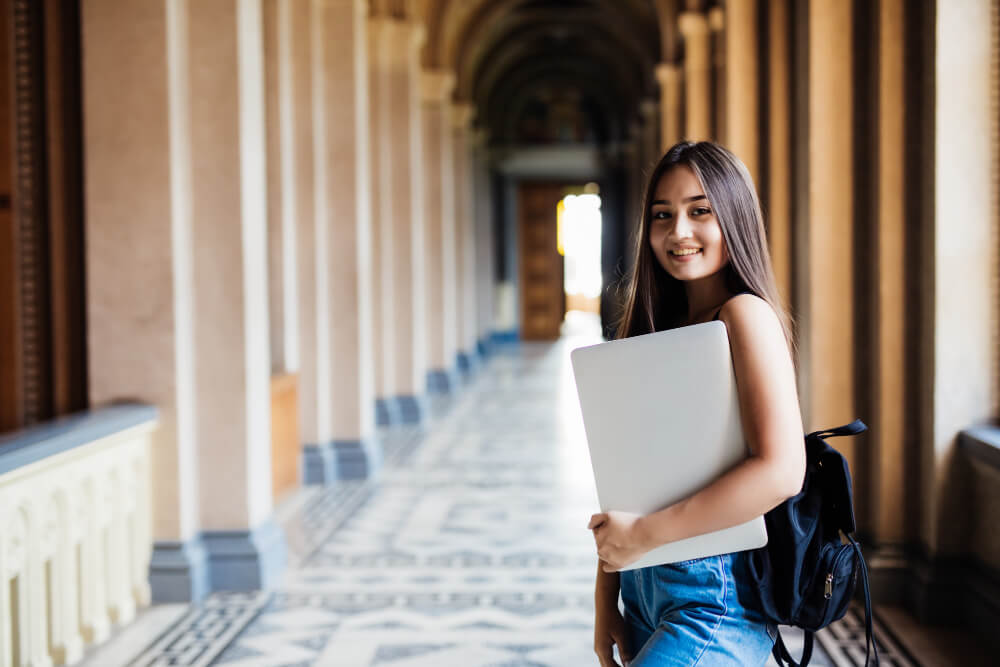 Study MBBS in USA after 12th/PUC Science Group
Being a doctor is extremely awesome as you have the power to save and heal the lives of so many people you'll be encountering. Agree or deny, but wellness and health is a topmost priority in the lives of so many people. When someone is not feeling well — you know where the first call goes — Doctors have the incredible chance to restore these people's lives to normalcy and even save lives. Truly special indeed.
International Students must finish a course in any university in the USA which is equivalent to a Bachelor's degree.
Unlike India, MBBS is a PG course in the USA. The time that will be taken to complete this curriculum is usually 4 years.
Once you have completed the MD in the USA, students must register for a residency program which takes a couple of years.
And once that too is done, you can work as a doctor.
To study MBBS in USA and to become a qualified doctor, it usually takes around 7 to 9 years in total.
Study Commerce in USA after 12th/PUC Commerce
If you are interested in the bandwidth of financial information or transactions, trading of economic value, or being what it takes to be a startup leader — Commerce Stream offers a wide variety of carrier options in various dimensions. Gone are the times when career choices were limited to Engineering, Arts, and Commerce. Students now have a cocktail of options to choose from and pursue their life.
Apart from engineering, medicine, and accountant, seekers can now explore a vast majority of diverse fields to prove mettle and make a mark in. With disciplines such as business, management, accounting, finance, and more to obtain a bachelor's degree — the Commerce Stream is one of the most preferred fields opted by students who fly over to the USA for pursuing education.
Study Arts in USA after 12th/PUC Commerce/Science
When a student shows a passion for the arts, parents often become worried about the future and a range of questions start running in their minds. Like, what if a youngster feels good to pursue an undergrad in the arts? Will it be good for the future? Will there be a stabilized career for them?
And so on. Look around and you can see so many creative minds who have given up what they're truly passionate about because of insecurities about their career or because of pressure from various sources. But fear not, because when you Study Arts in the USA after 12th Commerce/Science, the academics open up multiple doors to secure your future.
By Arts, we don't literally mean art stuff or painting alone. There are diverse options available to pursue a graduate in Arts Stream if you are interested. Like, Fine Arts, Architecture, Interior Design, Tourism, Hospitality Management, Philosophy, Social, English, and more. See, we said right? There's one for everyone out there.
How to Study in the USA for Indian Students after 12th/PUC?
Unlike moving to a city within India to study, moving to the USA after 12th to study is a different ball game. You'll have to undergo and pass over multiple requirements before you are deemed qualified to study here. Below, we've explained in simple pointers on the steps involved:
Decide what do you want to study
Shortlist universities and places
Prep for tests: SAT / GMAT / TOEFL / IELTS
After exams, collect the documents
And by documents, we mean the general things like certifications from school, readying your college essay (statement of purpose), student visa, LOR (if any), resume, and all the legal docs you need to come abroad.
If you need any kind of assistance with the above, we are happy to help you!
Top Universities in USA for Indian Students
Choosing a university in USA is easier said than done. Because there are a plethora of options that need to introspect before zeroing in on one. Like, accommodation, climate, culture, transport, and the list goes on.
To make things easier for you, we've compiled a list of the top universities in USA that provide maximum value to your career and place your life on a high pedestal. Check out.
We make it easy for you to travel to the USA for education. Get into a quick call to understand what university works best for you, accommodation, expenses that will be incurred, and clear all the doubts and make your educational pursuit enriching. Let's talk?