Hey! Are you having trouble finding the right place to study abroad? Big dreams need a prominent place; you know that, right? Yes, we believe you do. But that doesn't mean you need to hurray packing your bags to a random location without giving it a second thought. Nope, nope! Choosing the right country to study abroad can be confusing and correlate to a lot of emotions. Sometimes your mind says go the US, your pops would say go to the UK, or even your friends might say, let's go Europe.
If you get that right, it can be a great asset in finding a good job post your graduation. Being an expert in the study abroad spectrum, when we say that, we mean right education; that's what you need in these confusing times. Today, we want to uncover and enlighten you about your favorite, the US, and why you need to give it a go with concrete and empirical shreds of evidence.
If you consider the US for just a little bit, then these reasons are for you. Go, check them out.
Why do international students come to the US?
You could literally listen to every other student, be it at the college or tuition or in the neighboring talking about the US. Why not? Being one such a well-reputed, respected, and lovable country, the US is home to various cultures. People throughout the world go to the US and would stay there for decades; one couldn't resist but fall in love with it, such is the US. Let's talk about the education system there; America has some of the best universities globally. Far ahead of the world, the US has good science and technology, top teachers and professionals, and big brands and companies testing their fortune every single day in Silicon Valley and more. The quality of life is unmatchable. That said, you need to work hard as everybody else who is apparently enjoying a good life out in the US. Because of all these reasons and even more students get intrigued about their education and career in this country. Nonetheless, the US's degree is valued internationally, which means that you can expect to have a massive career kickstart even outside America. Every year so many students strive to get a study visa to the US, and this seemingly growing year after year. We'll see more on why international students come to America.
1. Hub of top Global universities
What comes to your mind when picking anything (anything!) for you? You want to choose the best. And when it's mainly about your future, career, and how everything will look afterward, you get superconscious. It's safe to say that most of us are hesitant to settle for less; that's good, indeed. Here in the US, you can get to study among the best institutions without a doubt.
We just mentioned that the US has some of the best universities in the world; we'll put that in numbers for you. Approximately there are around 4000+ universities throughout the country, and most of them are pretty performing institutions (again, internationally). They all offer excellent programs and courses covering all the fields, be it business, science, economics, political science, and more. Students can find all types of programs like undergraduate, graduation, Diploma, Post-graduation, and Ph.D. in almost all universities. And not to mention, 16 US universities are listed in the top 20 universities of the world. In all honesty, every student dreams of being in the best place possible to nurture their skills and knowledge and reach whooping heights. And this reason alone can excite most of you to race to study in USA university.
Here are some of the top universities
Columbia University
Johns Hopkins University
Michigan State University
Washington State University
Northeastern University and more
2. Academic Flexibility
Well, most of us don't know what our interests are. Some of us need more time and exploration to see what would suit us for good. Especially in such scenarios, you would find the American higher education system to be supportive. They offer many flexible options to the students to choose various courses before you can officially choose your major at the end of your second year. This approach would give you ample time to discover and understand your interest areas to decide what you want to do and pick your pathway. While doing so, you don't like a course; it's perfectly alright to undecide it. At the same time, you like some other subject; you don't need to be hesitant. You can still do a double major, aka dual degree, in two subjects in a typical four-year study.
On the other hand, there is your master's degree, and surprisingly one can customize their program according to the coursework to fulfill their academic goals. And throughout one's study, they have the freedom and liberty to instill all their crucial opinions to support their academics.
3. Career, career, and career a thousand times!
Now. this is paramount of all, and none could say no to it. That's a career. What's the point of doing graduation, spending so much time and money, and later not finding an ideal job? That's one such not-so-good moment, and none of us want to have. When pursuing study in another country, this becomes even more prominent to that student. Notably, the vast majority of students walk to America in the name of study earnestly seeking good career options. Especially having done a degree in the US would open many career doors for you around the world. For instance, companies look for candidates who can analyze a product from different knowledge perspectives, and one who possesses a dual degree is a perfect find for them. As mentioned earlier, academic flexibility widens such scope in the students studying in the US. So, you can find a decent job quickly after you finish graduation. And with additional programs like the Curricular practical training, students tend to seek career training in and out of the university starting in the 1st semester (this duration may differ from institution to institution). If you want to know more about the same, check out the steps to the US's CPT program.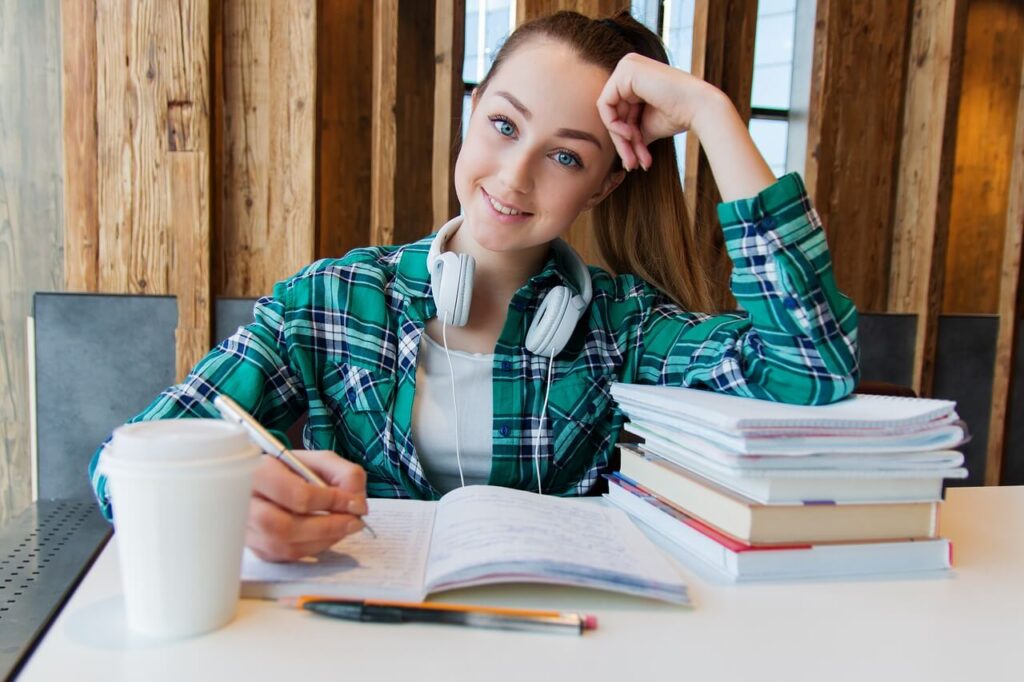 4. Tremendous training opportunities
What matters the most if you are trying to find a job? Hands-on experience, different training programs, your skills, and network. How would one find them all while studying? We say quite possible, and good news! The education system in the US assists the students with such interests. Typically most students opt for Study-Work programs for several personal reasons, but the result for all of them would pretty much be the same. It adds strength to a candidate's resume and especially their personality.
For international students earning while learning is one of the most challenging opportunities; the benefits can be satisfying when done correctly. Students find it an excellent option to learn the American work culture, build their network, train their skills, travel, and enhance professional communication. Especially with programs like the CPT, it becomes even easier to balance both study and work. You can find paid or unpaid internships, full-time or part-time jobs throughout the country.
Some universities allow the students to start such employment or training programs as immediately as in the first semester. So, your post-graduation job won't become a big task for you aftward. That said, there are specific difficulties the students have to cope with, and we can help. Ask us how!
5. High Use Of Technology
Whether it is a robot in a hotel or a hospital or the spaceships getting ready at NASA to touch the sky, technology is everywhere in America. The name NASA gives goosebumps to some of us, and we know most of you wouldn't disagree. We all constantly read, listen and watch about the US's new tech achievements and headways in newspapers, TVs, radios, and the internet. Yeah, some of their historical tech anecdotes and stories are so inspiring too. By the way, who doesn't love technology, and some of us are also tech maniacs.
Coming to technology and the exposure of its students to it in the US, it's massive. Every field of education is well equipped with the touch of exuberant technology. A student can have easy access to data and technology, which can profoundly help several students in their research and study. And being part of such a technologically advanced country, all the educational institutes do their best to provide their students with the best technology and enrich their skills. At the same time, keeping their staff updated with the new advancements is always a pivotal part of their education process. We consider this as another top reason why you should try the US.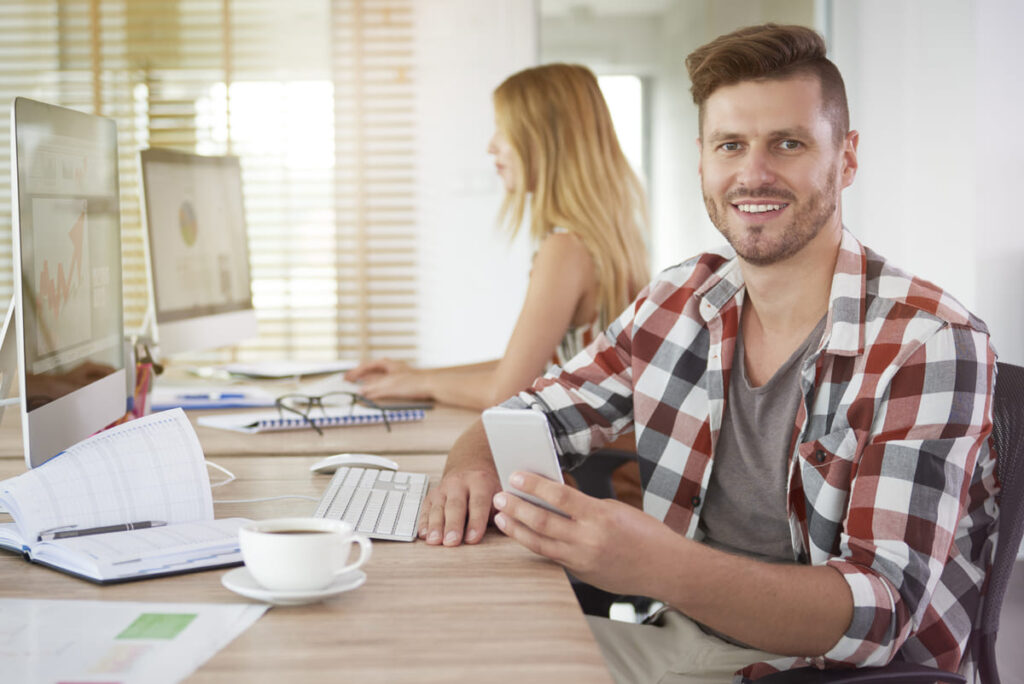 6. Culture and campus life
Sometimes the best way to begin things is by learning about people and their culture. College in the US is not only about classes, books, and careers. It's way more than that. The US stands and swears by the word freedom. And with freedom comes empowerment and upliftingness (and most of us are familiar with this fact by now). The international students who come to the US enjoy several cultures and experience studying with people from different parts of the world. If one has arrived in the US, they would learn so many things, get plenty of opportunities, and celebrate life overall with different people.
To know how and why that happens, you need to know the American culture and the campus life there. It's going to be a multi-cultural environment in and out; you may know that already. You'll be connecting, studying, networking, and working with so many students, and they can be from any part of the world. And by doing that over some time, you'll improve your social and communication skills.
You can participate and engage with your peers in various clubs, events, and campaigns apart from your day-to-day education. All this is possible in US institutions, and that's perfect for everyone.
7. Student Help and support
Guys! You need to be clear with this one thing. When you need help, you need to reach out to the right people. That is why it's one of the crucial reasons why the US can be a good option. Students who go anywhere in the world definitely want to feel safe and secured. At times being an international student, you might need some additional help, and you have a place to go and ask for it. Be it some security issues, visa, career options, accommodation, or more. Do consult the international desk or, in some other scenarios, your country's international office at your university or nearby.
The current pandemic situation can be a great lesson for all of us. You need to be mindful of your apparent conditions, like always. Keeping yourself updated, informed, and educated about what's happening to your parents can help you solve the problems quickly. The more you delay, the more the risk. There in the US, the help is just a few clicks or steps away. Be in touch with your consultancy or counselor and be brave. The rest is all awesome, and you are all good to go!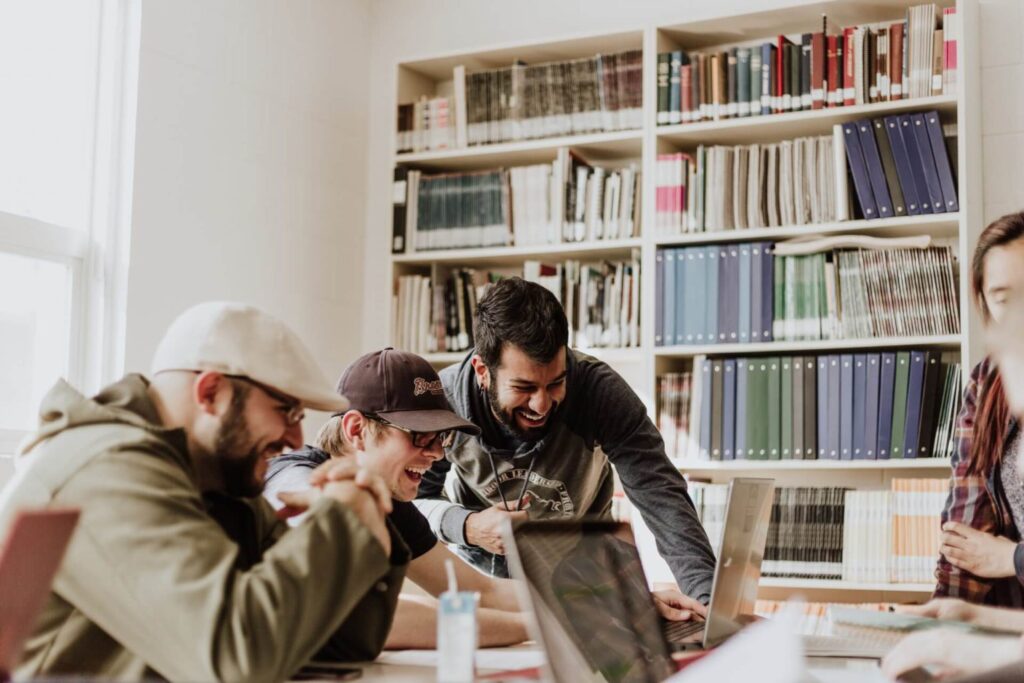 Well, our best attempt to educate you about your favorite US comes to an end with this. America is a great place! We may have just mentioned 7 reasons why you should go, but we know you have more than these why you should go. You are just here to reassure yourself, and that great! You should definitely go to the US if you want to, and it's also okay if you don't want to. But by doing all the right things at the right time with the right people. Like we always say, learn and ask questions; we like answers to so many questions. All you need to do is get in touch with us, and we'll get back to you with a bright smile and a brilliant answer.