Finally! It looks like some of you have received their email of joy (we mean an acceptance letter from your dream college). You must be certainly confused about your accommodation in the US. Right immediately, we suppose. Well, don't let the joy drain away so soon. Things like where to stay, which place would be an opt choice for international students, what could be the pricing, and more such questions are perplexing. Sure we'll cover all of them to make the housing in the USA clear as a crystal for you.
Well, every student has a vision or an idea or expectation of how housing should look like. Definitely, let's begin that way. Next, let's find a place that closely matches your preference. Check what fits in your budget, contact, and confirm. To exemplify, it's easier said than done. Just like you apparently, 900,000 international students are relentlessly watching out for their perfect accommodation in the US. And this doesn't mean you wouldn't get your perfect one. It's just that you need to know the straight facts and info before you begin to make any choice. The following blog will cover all the questions and more mentioned above. To help you make an easy transition let's get started with the details.
3 key factors of confederation
In-depth understanding of investment it takes for transportation, living, or living outside of campus.
Prepping certain things beforehand just to be advanced.
Picking apartments/dorms/rental houses at a reasonable cost available.
Just so you know, the student accommodation for an international student would cost approximately from 9,800 USD to 14,400 USD annually. Note: This is a rough value for your reference. The expense can inflate or lower solely depending on the location and type of housing you choose at the end. Generally living in urban areas is a lot expensive than living in smaller towns or suburban areas.
1. Know which student housing option would suit you
There are several student housing options like a shared dormitory or dorm rooms in the university or private apartments or rental houses. Now, this entirely depends on your preference. We highly suggest you go for what comforts you the most. Some prefer to stay socialized and make friends for which a shared dormitory is the best choice. But, if you like to have a space for yourself and don't like a lot of people near you, preferably go for either an apartment with just some close mates or rent a house if you can afford it. Well, sure we'll mention different options here to help you choose one. Let's go!
University Dormitories:
University Dormitories is One of the easiest ways of finding accommodation and indeed one of the safest for international students in the USA. You can simply check for dormitories in your university register and stay in on-campus housing. They are like this shared and private room in catered or self-catered halls. Now, why is this a good option? Because you are never likely to get late to the class as you stay and live on campus. And it wouldn't be an ideal pick if you don't like constant hustle and bustle. Dormitories have this communal nature of residences that are always busy and most people may not like to live in such an ambiance. This housing is usually an opt choice for freshmen as in the first-year student. The students usually absorb things in their first semester or year and make decisions accordingly. Some universities also mandate their students to stay on-campus, check if that's the scenario with your college. Notably, doing so will give you exposure to the traditional American college lifestyle.
The application process is usually easy, all you have to do is check on your university's website, give your preference like catered or self-catered, separate or shared bedrooms, ensuite or shared bathrooms, etc. Next, the university will try its best to make you join in a favorable location, with favorable roommates or even neighbors.
Private Student Housing:
These Private Student Housing options are great since you can independently live to the most extent, unlike the university dormitories and you can still have a communal nature around with friends. To name a few advantages of private housing are, you can have that space you want. You can share your kitchen/bathroom/living space with the friends you want. You can enjoy other resident amenities like swimming pools, cafes, and more. And on top of that, it really allows you to relish extra freedom or if you are okay with spending more budget you can own an apartment or studio in a student block.
In general, owning an apartment outside the campus lets you explore the place and makes you feel just like home. Aim to get accommodation near your college so you don't get late to the college. You can simply walk, go on a cycle (that seems like fun 😉 or choose a public transport system.
Notably, the universities will allocate all the international students a liaison officer who is responsible to render you with the off-campus housing options. Note down: that this is your first port-of-call while you are thinking about studying abroad and housing off-campus. Also, ask and get all the info you need to know to be safe and have a joyful neighborhood. They will also guide you on the cost of living in your preferred location. You can check on the university's website to know more about the same. Usually, all the universities equip their students with all the necessary links that will help international students survive in a new environment.
Now you need to decide which one is best for you on or off-campus. Everything has its own pros and cons but surely you'll be able to add a lot to your learning experience off books and study. Make sure you research about the place and people with whom you are going to share your journey in a completely unknown place. And that brings us to the 2nd point, researching the area or location of your long stay.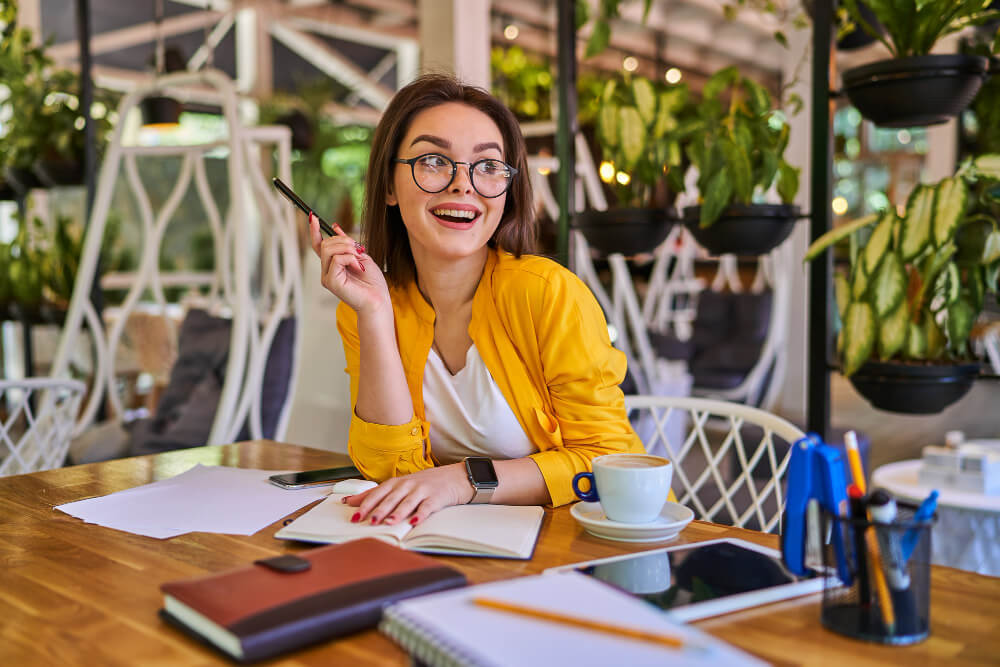 2. Research To Find Your Best Location:
We left it to you to decide either on or off-campus. If you choose off-campus then you have some work in your hands called research. One cool thing about living off-campus possibly near your college is the sense of relief. Because you are always one bus ride away from your university. You get to experience and explore wonderful views on the way to your college, and over time might become your favorite thing to do. However, if you play safe and choose the on-campus housing you'll get quick access to all the college study facilities within the budget and the only downside will be the restricted freedom. Not just that you don't have to stress so much about the bills you get by the end of every month. Budget is one of the prime reasons why students settle within the campus. And again that's a smart way to learn things and then think of staying in or out. Most international students adopt this approach in their 1st year. It takes time to observe and know which place appeals to the most. Either way, researching, and learning are a must.
Note: You need to study about the area by all means (via alumni students, google, reviews, relatives, and more). Search what types of facilities are available for international students, then read about cafes, restaurants, hangout places, gyms, and more. Doing a quick read on the internet is an obvious go-to. You need to see if the area is suitable for international students and does it hold great safety against you or not. Is the neighborhood student-friendly or are any restrictions imposed? Make sure your college is in a good position to support and guide you in this matter. And finally, ensure you get access to the public transport to cost-effectively move from one place to another.
3. Pick the one that fits in your Budget:
Student accommodation is the number one expense at your college (to those who choose to study abroad). Regardless of your cost-effective housing plans, expensive housing plans, shared rented apartments with friends, ensuite rooms, or independent living, in the end making a right and wise decision is quintessential.
Usually, the university dormitories are the cheapest ones out of the list that we are going to discuss here. The money that you save can be used for your other needs. Of course, privacy is an inevitable concern with the dormitory-style rooms. Next, comes the catered housing (which is reasonably a good idea for international students with financial issues) style where you get the food to eat alongside housing. You can save your money rather than spend it eating outside.
In the United States, it's super common to share your room with other students so you need to learn to normalize that if you can't afford to rent an independent apartment all by yourself.
4. Draw a rough image of your expectations and works backward
Housing definitely plays a vital role in your education because it has a great impact on your physical and mental health. And that's the reason why we are rushing you to do your right research right now. The people with whom you stay are going to decide how much or less you are going to enjoy your college life. When enquiring in your university about the housing state your needs properly don't shy away. If you are a fun-loving person and good in any social hustle then the dormitory won't hurt you in any way. As said earlier, you like a calm atmosphere or prefer to live alone than get an apartment. Before anything, just picture your stay in your mind and note down your needs. Call or enquire about the same and work accordingly and backward from that picture.
As mentioned above, do online research, check the links given on the website. Secondly, student forums are actually great to acquire all the details you need. Best to get in touch with alumni, hop into your network and you are sure to find at least one or some. Get familiar with your expectations and reality align yourself in a way you feel comfortable to study and prosper.
Talk to yourself to know if you are okay to stay with other international students or American students. You don't want to end up in a party house that won't let you study to achieve your dreams.
5. Know about U.S Students Housing a little more closer:
Note: You need to manage to pay about one or six weeks of rent in advance which will be returned to you typically when you move out of that house. The total amount will be given to you if there is no sort of damage done to the property that you have taken on lease. Here come the extra chargers for utilities, for instance, energy charges, internet charges, water and cable charges, and more. And you need to prepare to pay every month. When you stay inside usually these are covered in your monthly rent.
Other extra charges can be parking space if you have a vehicle, laundry facilities, concierge services at some places, and more.
Being an international student you will also need to look for good furniture in your accommodation (things that help you sit, sleep, study, cook, eat, and more). If the rented house is empty you need to buy them. Also check for basic amenities like a washing machine, fridge and see if they are already given (because they add to your daily survival). Some universities also provide access to pools and gyms which are an added advantage to students staying inside. Students housing off-campus need to pay extra for the membership to these services. Put more focus on the safety standards of the housing as they are a must for your personal safety. For instance, door entry, security personnel or CCTV, and more. All these will not only protect you but also your family back at home can stay calm and confident.
Conclusion
Do You need Furnished Monthly Stays At The Best Prices?
With Explorastay you can compare listings from 25+ rental sites side-by-side. We aggregate inventory from the most popular housing sites that offer furnished monthly stays, covering everything from home rentals to sublets to extended-stay hotels. With that help, we take off now. If you like more such content do keep in touch with us.